Looking Ahead to 2013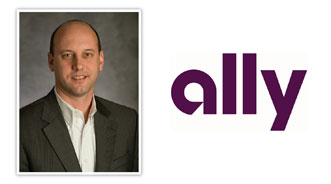 SCOTTSDALE, Ariz. -
As 2013 nears closer and closer, dealers and others in the industry look back on the trials and triumphs of 2012. From tight used inventory to the recent Hurricane Sandy, dealers have been presented with some tough situations this year.
But as 2012 comes to a close, many industry experts gave Auto Remarketing some promising predications for the new year.
First up, Steve Kapusta, vice president of SmartAuction, said dealers should expect a better used supply situation in 2013.
But he provided a caveat, noting it will still be tight relative to historical highs.
Kapusta — who participated in the Executive Suite Panel Thursday at the National Remarketing Conference — also touched on where used prices are headed this coming year.
"Used vehicle pricing and demand will continue to be strong. Access to funding will be plentiful and enable sustained growth," he said.
Earlier this season, NADA Used Car Guide had similar predictions, noting that it expects used prices in the first quarter of 2013 to increase by 5.2 percent.
That said, the price hike isn't expected to be quite as high as in past years.
"The predicted increase for the first quarter is 1.5 percentage points lower than the 6.7 percent rise recorded in the first quarter of 2012, when lower gasoline prices and strong employment growth helped push used prices up more significantly," NADA UCG explained.
This expected price increase will put prices at 0.8 percent below the average recorded in the first quarter of 2012.
"While the loss in average value is small, this will mark the first time since 2009 that prices in the first quarter were lower than they were in the preceding year," NADA UCG said.
Where the Market is Headed
Overall, NADA UCG says the used market remains "favorable" for dealers.
But there may be one factor that could threaten the balance.
NADA expects "the shift in preference toward the new vehicle market will" to be mildly detrimental to used-vehicle prices.
That said, other factors, such as tight supply, "will help support used prices and minimize value losses associated with emerging new-vehicle preference," NADA UCG added.
The organization also noted a few other factors that may be contribute to a healthy used-car market: improving credit accessibility and the recovery in the housing market.
"And even though job growth through the first quarter of next year is expected to be minimal, it's anticipated that it will steadily improve as the year wears on," officials added.
NADA UCG expects this consistent growth will help support the release of used-vehicle demand from the set of consumers who traditionally purchase only used cars and trucks.
"Overall, NADA's near-term outlook for the used vehicle market is positive. While used-vehicle prices are expected to flatten out and then dip slightly in the first quarter relative to year-ago levels, prices aren't expected to drop precipitously and instead will remain high by historical standards," officials concluded.
And NADA isn't the only ones expecting a good year for the used market.
Earlier this month, KAR Auction Services' Jim Hallett said he's not "wishing his life away," but the chief executive officer told recent quarterly conference call participants that he's looking forward to the conclusion of 2012, a span he called one of the "toughest years we've seen in our industry."
After finishing the third quarter that included preparations and preliminary recovery from Superstorm Sandy, Hallett said, "I'm very pleased to see the end of 2012 coming about here. I'm excited about 2013. I'm excited about the business. This is a great business. We're ideally positioned as we go forward. The outlook is very positive."
Lastly, Kapusta offered a few tips for dealers as we prepare to move into 2013, when asked about challenges and opportunities for dealers in the new year.
"Competition in the used car market continues to heat up from the franchised dealer network. The use and efficiency of technology is a must. Inventory management is crucial," Kapusta said.