Manheim adds 6 auctions to in-lane bidding pilot, delays pilot at another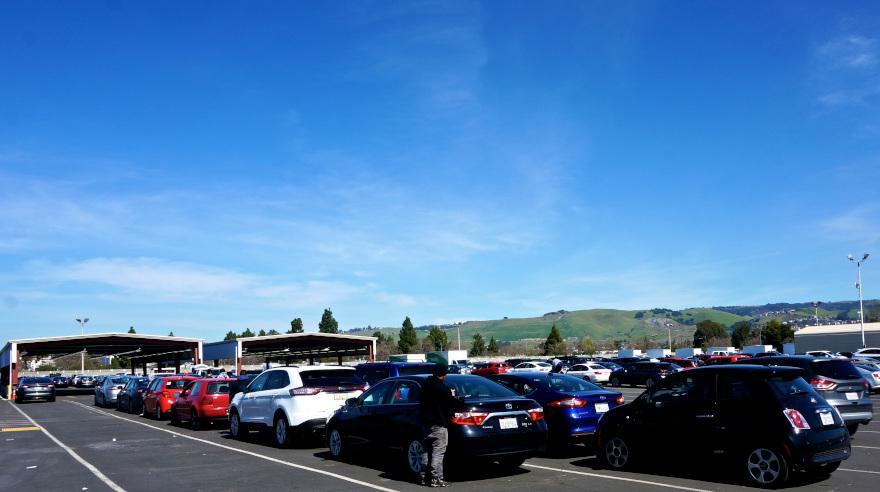 CARY, N.C. -
Manheim added six more locations to its in-lane bidding pilot program on Monday, but pushed back the pilot of another. All told, Manheim now has 35 auction locations piloting in-lane bidding.
A company spokesperson said via email that added to the pilot this week are:
Manheim El Paso
Manheim Hawaii
Manheim Louisville
Manheim New England
Manheim NY Metro Skyline
Manheim St. Louis
Because of the area's gains in pandemic numbers, however, the auction company is delaying in-lane bidding at Manheim Fresno, the spokesperson said.
Fresno was one of 13 locations Manheim announced it was adding to the pilot last week.
Dealers at the pilot locations are able to bid in-lane through Digital Block sales, which include in-lane bidding on site at Manheim auctions with a live auctioneer and simulcast.
Vehicles remain stationary and can be viewed on screens. They do not move through lanes.
With this week's moves, the list of locations in the in-lane bidding pilot includes:
Manheim El Paso
Manheim Hawaii
Manheim Louisville
Manheim New England
Manheim NY Metro Skyline
Manheim St. Louis
Manheim Caribbean
Manheim Chicago
Manheim Milwaukee
Manheim Minneapolis
Manheim Minnesota Northstar
Manheim Mississippi
Manheim North Carolina
Manheim Ohio
Manheim Omaha
Manheim Portland
Manheim Seattle
Manheim Wilmington
Manheim Utah
Manheim San Antonio
Manheim Denver
Manheim Nevada
Manheim Cincinnati
Manheim Cleveland
Manheim New Orleans
Manheim Lafayette
Manheim Albany
Manheim Poplar Bluff
Manheim Little Rock
Rome Auto Auction in Georgia (This is a digital sale that Manheim staff operate using Manheim technology)
Manheim Dallas
Manheim Kansas City
Manheim Dallas-Fort Worth
Manheim Darlington
Manheim Tulsa