Mobile Tech RX makes special offers for analytics product to help reconditioning professionals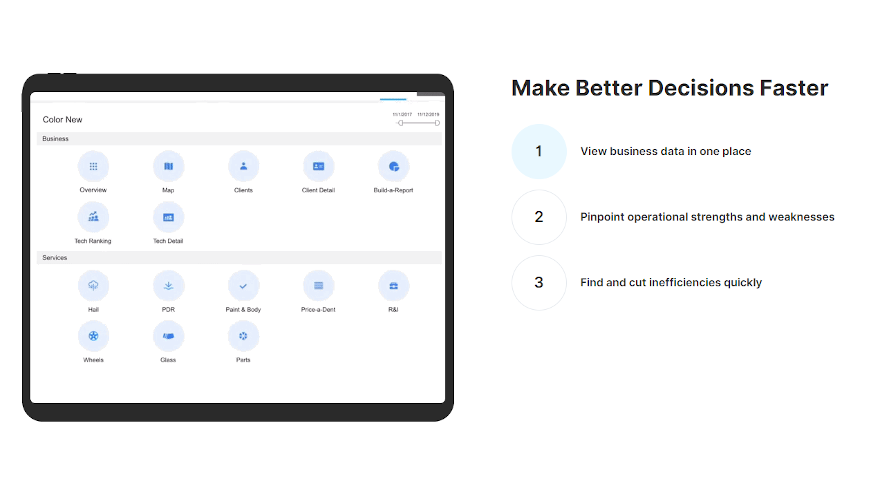 AUSTIN, Texas -
Reconditioning quickly can become complicated depending on the magnitude of servicing a vehicle might need and how much a dealer wants to spend on getting that unit out to the front line.
Mobile Tech RX rolled out special offers for its solution on Wednesday aimed at creating a dashboard so reconditioning technicians can make decisions more efficiently.
Mobile Tech RX explained its analytics product can capture the data generated from daily operations in dent, detail, interior, glass, paint and wheel repair to provide a holistic view of their businesses. It's all designed to help dealerships make smarter decisions with Mobile Tech RX Analytics.
According to a global data and analytics survey conducted by PwC, highly data-driven organizations are three times more likely to report significant improvement in decision-making. Data-driven decisions can drive optimization, operational efficiency and strategic growth.
Mobile Tech RX's app has helped technicians who formerly operated their businesses with pen and paper go digital. The company said this switch from paper to mobile software has transformed the auto reconditioning industry and made it more streamlined, professional, and efficient. Today the industry passes another significant milestone as it gains the ability to capture and analyze important data.
"It's the most valuable tool I've seen on the market," said Matt Moore, Owner of EZ Dent in Athens, Ga., and a PDR technician with more than 15 years of industry experience. "This tool is allowing me to trim the fat on things that aren't working and to double down on the things that are working."
Until Dec. 2, all Mobile Tech RX users can get a 15% discount on the first year of Analytics using code Analytics15.
• Current Mobile Tech RX users can upgrade their subscriptions to the growing business plan from the Mobile Tech RX admin portal. Click the "Black Friday Promo" button on the Subscription page of the admin portal to activate the discount.
• New users can sign up for a free 30-day trial and use code Analytics15 in the pop up box after sign up. The 12-month discount will be activated when a credit card is added.
Learn more about Mobile Tech RX Analytics by going to this website.