MyDealerOnline aims to bridge retail, wholesale divide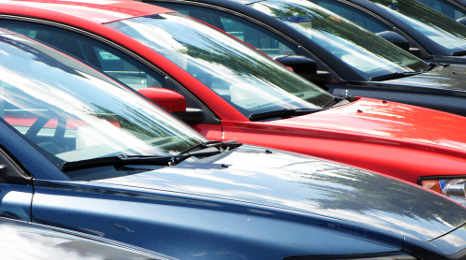 CARY, N.C. -
Yury Kaganov has no problem mixing business and pleasure.
In fact, he relishes the opportunity to make a living doing what he loves.
"I'm the car guy. I'm the motorcycle guy. Anything that moves excites me," said the chief executive officer and founder of MyDealerOnline.
With its "sell before you buy" strategy, MyDealerOnline allows car dealers to broker auction inventory directly from their own websites, allowing them to market vehicles beyond the ones that sit in their lots.
Kaganov painted a picture of a small used-car dealer with maybe 20 cars onsite. A consumer looking for a used Honda Accord, for example, ends up on this dealer's site, doesn't see what he wants, and leaves. The dealer is stuck paying marketing and lead-generation fees, and the shopper is long gone.
Or, that shopper ends up settling. Maybe it's just on the color, Kavanov said — or maybe it's something more significant, like the options or features.
Either way, no one wins.
Kaganov wants everyone in the auto remarketing chain to win, and he's created an "unorthodox approach" to help make that a reality.
"We help the sellers to market their cars to get better exposure; we help at the auctions with achieving better results in the sales; we help the dealers to buy and sell the cars more efficiently; and we help consumers by getting better deals."
When a consumer sees an auction vehicle he or she likes on a dealer's website, he or she can request more information, send a message to the dealer, request a phone call from the dealer, or ask the dealer to place a bid on the vehicle. Dealers receive leads in real time.
"Lots of consumers are trying to reinvent the way cars are being sold today," Kaganov said. "A lot of them are trying to bypass the dealers … 'get the deals not the dealers.' Our logic is we have to work with the dealers. Not a lot of consumers are willing to handle everything themselves."
Kaganov has degrees in electrical engineering and computer science and a background in IT work. In 2002, he and partner Max Repik founded RideSafely and Alteso, the first online vehicle brokers. Later they established the first salvage auction in the Middle East, which was sold to Copart.
With backing from private investors, Kaganov and Repik founded Philadelphia-based MyDealerOnline in 2013 with the firm belief in "wholetaling"; that is, the idea that bridging wholesale and retail is crucial in today's market.
A $1 million gift from those same initial investors at the end of 2015 boosted the company's capital to $3.25 million.
MyDealerOnline has spent the last year focusing on product development, partnerships and recognition.
About a year ago, the company selected a handful of dealers to serve as beta testers. "We asked those dealers what they wanted to have, what features they wanted to see," Kaganov said. "It's been about a year, and we've enhanced out options,
"The system is pretty complex on the back end, complex enough for us to file for a patent," Kaganov said, noting that a patent is pending.
Earlier this year, MyDealerOnline partnered with Bendary Corp. to expand into multiple international markets, primarily in the Mideast and Africa, with plans to expand further.
MyDealerOnline has a strong presence in the salvage industry; Kavanov estimates that the site showcases 90 percent of all salvage cars available.
"But we are shifting our focus to clean cars," he said. "Salvage is a niche; whole cars is the mainstream. Right now we probably have 30 to 40 percent of clean cars (wholesale market) in the system."
Dealers pay a monthly fee of $299 for the service. Right now, "our subscriber base is not huge," Kaganov said. "We still consider ourselves a startup."
For now, Kaganov said, MyDealerOnline is focusing on increasing its subscriber base, fostering its partnerships, and furthering its international reach.
The company is looking to grow its team of 11 by bringing a senior business development specialist on board who can help secure contracts with vehicle suppliers and consignors.
"That should help us improve the variety of cars we offer to dealers, and further down the line to consumers," Kaganov said.