NADA notes: Catalytic converter theft proposal & Assurant donation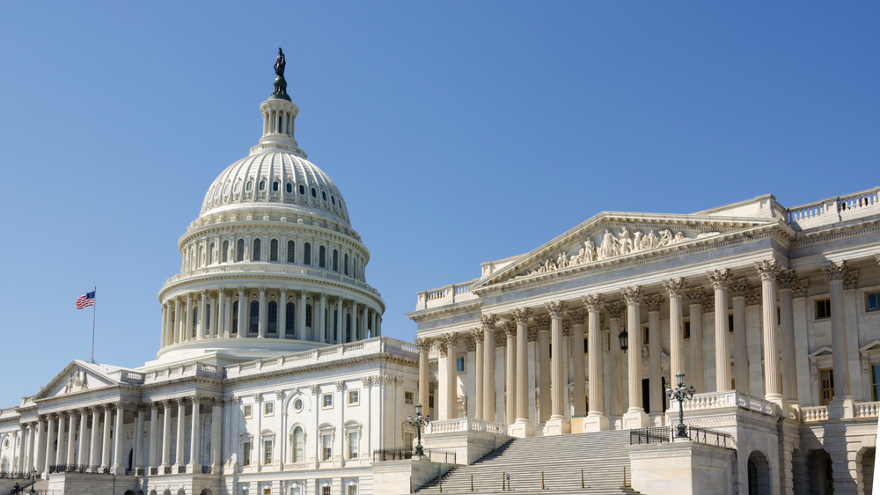 A couple of developments surfaced this week after the National Automobile Dealers Association wrapped up NADA Show 2023.
First, NADA welcomed the reintroduction of the Preventing Auto Recycling Theft (PART) Act (S. 154) by four U.S. Senators.
Then, the association's workforce initiative received a $30,000 donation from Assurant.
NADA explained the PART Act would assist law enforcement in their efforts to combat rising catalytic converter theft by providing a national framework that would mark catalytic converters with an identifying mark traceable to the VIN, establish federal criminal penalties, and create a more transparent market that deters its theft.
The proposal was introduced this week by Senators Amy Klobuchar (D-Minn.), Ron Wyden (D-Ore.), Mike Braun (R-Ind.) and J.D. Vance (R-Ohio).
Representatives Jim Baird (R-Ind.), Betty McCollum (D-Minn.), Angie Craig (D-Minn.), Randy Feenstra (R-Iowa) and Michael Guest (R-Miss.) reintroduced identical legislation (H.R. 621) in the House.
"Consumers across the nation are falling victim to rising catalytic converter theft, leaving them with costly repairs that are often worsened by supply chain woes," NADA president and CEO Mike Stanton said in a news release. "America's franchised auto dealers urge Congress to pass this important legislation."
NADA pointed out catalytic converter thefts continue to rise exponentially year-over-year, largely due to skyrocketing prices of palladium, platinum and rhodium, which are the precious metals housed in catalytic converters. The association said thieves can remove catalytic converters from vehicles in just a few minutes and extract precious metals for resale.
Stolen catalytic converters can be sold on the black market anywhere from $200 to $350, with the replacement cost to vehicle owners averaging over $2,500, according to NADA.
The association also mentioned the lack of traceable identifying marks makes the theft of catalytic converters difficult to curb as they cannot be linked to the vehicles from which they were stolen.
"We have seen a dramatic 1,215% increase in catalytic converter thefts nationwide since the pandemic began. It is an issue that is plaguing the United States, and law enforcement needs additional support to put a stop to it," said David Glawe, president and chief executive officer of the National Insurance Crime Bureau. "There is very little deterrent for thieves who commit these property crimes and, therefore, it is paramount for Congress to take action and make stealing a catalytic converter a felony. Introducing stiffer penalties can deter would-be criminals from committing these acts in the first place.
"Additionally, law enforcement needs the capability to track illegal sales in the secondary market," Glawe added in the news release from NADA.
NADA mentioned this crime has also been linked to at least two deaths.
The association recapped that in December 2021, a man in Dallas was shot on his third-floor balcony when he confronted thieves in the parking lot below. And in March 2022, an off-duty Houston sheriff's deputy was shot and killed when he confronted catalytic converter thieves in a grocery store parking lot, according to NADA.
The PART Act requires new vehicles have unique, traceable identifying numbers stamped on catalytic converters at the time of assembly, as well as increases record keeping requirements for purchasers and establishes a federal criminal penalty for the theft, sale, trafficking or known purchase of stolen catalytic converters — up to five years of jail time.
The legislation has also been endorsed by the American Property Casualty Insurance Association (APCIA), American Truck Dealers (ATD), American Trucking Associations (ATA), Automotive Recyclers Association (ARA), National Auto Auction Association (NAAA), National Automatic Merchandising Association (NAMA), National Independent Automobile Dealers Association (NIADA), National Insurance Crime Bureau (NICB), National RV Dealers Association (RVDA), National Salvage Vehicle Reporting Program (NSVRP), and NTEA, The Association for the Work Truck Industry.
For more information related to catalytic converter theft, go to this website.
NADA Foundation's Workforce Initiative receives $30,000 contribution
In other developments, Assurant, a global business services company that tries to support, protect and connect major consumer purchases, including automobiles, announced the Assurant Foundation's donation of $30,000 to the National Automobile Dealers Association (NADA) Foundation's Workforce Initiative, which promotes the value of dealership roles and facilitates access to educational resources.
Assurant Global Automotive supported the Workforce Initiative through an on-site awareness campaign at the NADA 2023 Show, where Assurant donated $100 for every dealer who visited its booth.
Martin Jenns, executive vice president and president of Assurant Global Automotive, presented the contribution to Annette Sykora, chairwoman of the NADA Foundation board of trustees, and Jonathan Collegio, NADA senior vice president on the Live Stage at NADA Show 2023, orchestrated in Dallas last week.
In his remarks, Jenns noted the importance of advancing diversity, equity and inclusion within the automotive retail and service industry.
"We continue to support the NADA Foundation's Workforce Initiative because of our shared values and goals in developing and growing a diverse, inclusive and equitable auto retail and service workforce," Jenns said. "This is a program that advances the entire industry, across brands and regions."
The NADA Foundation's Workforce Initiative was founded in 2019 to address the shortage of service technicians through promotion of the job benefits and improved access to resources about programs, scholarships, and opportunities.
In recent years, the NADA Foundation has broadened the initiative to enhance recruitment of all dealership roles and within all departments. The centralized resources offer a brand-neutral tool for recruiting talent and sparking an interest in dealership careers.
"We are proud of the results we've seen from this initiative to date and grateful to our industry partners like Assurant that make it possible," said Sykora, dealer principal of Smith South Plains Ford, Lincoln in Levelland, Texas. "Our workforce is our most important asset as dealers. The resources from this program help identify, recruit, train, and retain talent throughout the dealership."
Since 2019, the Assurant Foundation has donated more than $100,000 to the NADA Foundation.
For more details, visit nadafoundation.org.