NADA Show 2021 to be held online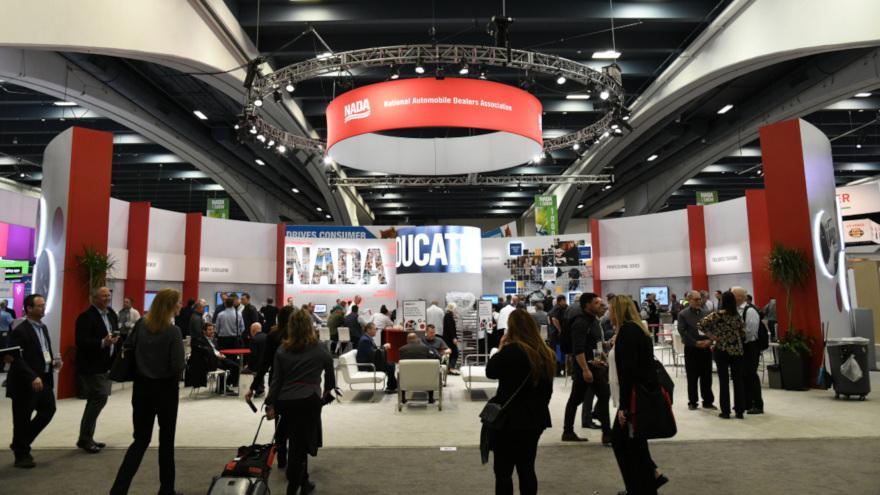 TYSONS, Va. -
NADA Show 2021 is going virtual.
The National Automobile Dealers Association announced Monday that its annual convention and expo, previously scheduled for January in New Orleans, is moving online and will run Feb. 9-11.
"Dealers are both incredibly resilient and incredibly optimistic. Their resiliency has been proven time and again this year. So too has their optimism, because throughout the COVID-19 pandemic, we remained optimistic and hopeful that we would be able to gather together in person in New Orleans for the most important NADA Show," NADA chairman Rhett Ricart said in a news release.
"But the coronavirus has been persistent, a second wave is predicted to coincide with flu season, and, as things stand, public health controls remain too restrictive to allow the Show to go forward in person," Ricart said. "Recognizing these realities, we are transitioning to a virtual Show."
NADA said in the release that among the features of the digital convention will be more than 60 educational workshops and sessions, an online expo hall and OEM franchise meetings.
NADA president and chief executive Peter Welch said, "While we are disappointed we cannot be together in New Orleans, we are excited about what a virtual Show will mean for dealers and the entire auto industry.
"And without any of the travel costs associated with attending an in-person Show, we're very hopeful that a far greater number of dealership employees will be able to attend virtually and get all the benefits the Show has to offer. This indeed could be the first NADA Show that many dealership employees are able to attend."
Registration opens in coming weeks; more information can be found at NADAShow.org.