NARS Organizers Choose Emcee for Next Summit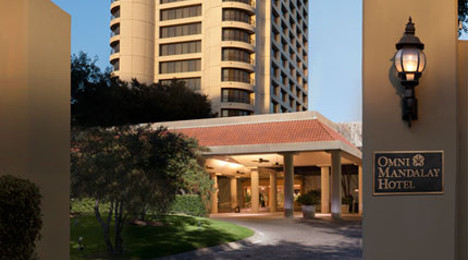 DALLAS -
Organizers of the next North American Repossessors Summit (NARS) hosted by the American Recovery Association selected an industry veteran with more than 40 years of experience to be the event's emcee.
Leading the gathering of recovery and remarketing professionals at the seventh annual event will be Ron Brown. NARS is set for March 12 through 14
"I am honored to be selected as this year's emcee," said Brown, who is president and chief executive officer of CSI Group. "Each year, I've watched as the caliber of the summit gets better and better and this year will be no exception."
The NARS 2015 theme is "Money In The Bank" — a moniker designed to focus on how to make a profit by using the building blocks of success: people, strategy, finance, sales and marketing and compliance.
This year's summit will include breakout sessions for more specialized education and a lineup of highly sought-after speakers — all focused on experiences and knowledge based on the building blocks of success that will help attendees increase business profits, if applied.
Numerous networking opportunities in The Network Room and at the golf tournament will also be a key offering at NARS.
"As a seasoned business owner and recovery professional, I continuously work on increasing my profits while adjusting to the ever-changing economy and industry regulations," said Jim Hall, president of American Recovery Association.
"Focusing on the building blocks to success at NARS 2015 will provide all attendees with applicable tools for their businesses, resulting in more profits — which we all can use," Hall continued.
In addition to the emcee, dates and theme announcement, The Eagle Group XX has registered as the first official exhibitor of NARS 2015. Attendee, exhibitor and sponsorship registration is now open, but space is limited. To register, go to www.reposummit.com.
Each year, a planning committee comprised of volunteers with various backgrounds in the recovery, remarketing and/or lending industry strategize, organize and help run the three-day summit. This year's planning committee members include seasoned industry leaders from a variety of businesses, recovery associations and media companies such as ARA, California Association of Licensed Repossessors (CALR), Rocky Mountain State Association (RMSA) and MasterFiles.