NARS Organizers Reveal Keynote Speaker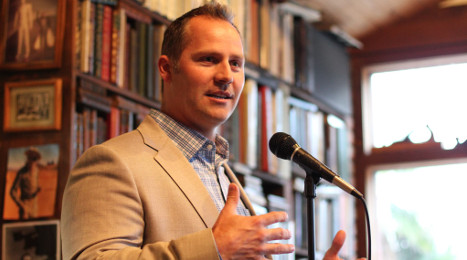 IRVING, Texas -
Organizers of the North American Repossessors Summit (NARS), an industry event hosted by the American Recovery Association, announced their keynote speaker.
Chosen for the role at the seventh annual event is Commander Rorke Denver, a decorated SEAL commander, training officer, author and actor. Denver will share military strategy and leadership lessons that attendees can use to enhance their success in the recovery industry while emphasizing how much more can be accomplished as a united front.
NARS is set for March 12 through 14 in Irving, Texas.
Denver currently oversees the renowned and respected SEAL basic training process for the U.S. Navy. He has previously led SEAL special force missions in the Middle East, Africa, Latin America and other international zones, serving in leadership positions up to and including platoon commander. Additionally, he served as flag lieutenant to the commanding officer of Naval Special Warfare.
Denver recently authored the book Damn Few: Making the Modern SEAL Warrior and starred in the hit film "Act of Valor," which is based off of true Navy SEAL stories. A highly sought-after speaker, Denver utilizes lessons from SEAL training to inspire businesses to perform at their highest levels.
"The wisdom Commander Denver has gained from his years of SEAL service provides invaluable lessons for the recovery industry," ARA executive director Les McCook said. "His talk, along with the insight of additional NARS speakers, will leave summit attendees with applicable takeaways to drive their businesses toward success."
Beyond Denver's appearance, McCook highlighted there will be many influential speakers and powerful roundtable discussions at this year's NARS. The schedule features a lineup of talks on relevant business and industry topics based on the building blocks of success, including strategy, finance, sales and marketing, compliance and people. Speakers include:
— Greg Crabtree, financial and business expert and author
— Adam Boyd, sales force and management trainer and coach to Fortune 500 executives
— Paul Kulas, founder of Belles Camp Communications
— Alex Price, author and executive vice president of MasterFiles
— Mac Fulfer, expert face analyst and author.
The opening day's agenda includes five in-depth roundtable discussions on the same topics, of which attendees can choose to attend three. Roundtable speakers include:
— Tim Hamilton, founder and chief executive officer of Astonish Design
— Michele Ball, outsourced controller and management accounting specialist at Perfect Additions
— Dawn Psaromatis, founder and CEO of Wellington Group Marketing and PR
— Doug Duncan, president of TalentVue.
The NARS 2015 theme is "Money In The Bank: How to Make a Profit by Using the Building Blocks of Success."
Organizers said the event "will provide attendees with valuable lessons on how to improve each aspect of their business in a profitable manner. Professionals from the collateral recovery and remarketing industries will gather in Dallas to participate in NARS 2015. The summit will focus on open and collaborative discussions designed to improve the future of the industry."
To register, go to www.reposummit.com.