National Remarketing Conference and Re3 Get Rolling Today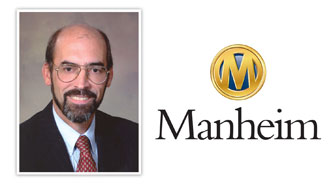 SCOTTSDALE, Ariz. -
Used-car pricing trends, residual values, the salvage auction market, consignment activity. Government regulation and compliance, emerging technologies, the forwarding model, collections and skip-tracing.
These are just some of the topics of discussion on tap for Day 3 of Used Car Week as both the National Remarketing Conference and Re3 event kick off.
With NRC and Re3 getting underway, we share with you some of the recent analysis applicable to these respective industries and the hot topics sure to be on the minds of conference attendees today.
Starting with some wholesale and remarketing trends, the latest data from Manheim Consulting indicates that, seasonally adjusted, used-vehicle prices were up 1 percent last month. Unadjusted, prices fell more than 1 percent.
"Traditionally, the biggest seasonal swing in wholesale pricing occurs between September and October. As such, the rise in the seasonally adjusted Manheim Index is proof that once again manufacturers and dealers have had an effective, well-managed, model-year transition," said Tom Webb, Manheim's chief economist.
"Carry-over stocks were lean — and, thus, there was no need for deep discounting," he continued. "As of Nov. 1, new-vehicle inventory levels have been below 60 days (on a 12-month rolling basis) for the longest period ever."
Webb will be one of the featured speakers today at NRC, as he and Manheim Consulting's Scott Hatmaker present the
"Manheim Used Car Market Report" workshop, scheduled for 3 p.m.
Meanwhile, on the repossession and recovery side of the business, the most recent data found in the RDN Monthly Analytics Update points to increases in recovery volume and orders.
Specifically, RDN found that in September, recovery volumes increased 4 percentage points from August levels. However, this September level was still 4 points below year-ago levels.
Meanwhile, recovery orders during the month were up 6 percentage points from August and 5 percentage points above September 2011.
Moving along, the RDN Recovery Market Trend Summary — a rolling comparison of new and used vehicle buyer's FICO scores against the percentage volume of recovered vehicles relative to the volume of vehicle sales financed — showed the volume of recoveries relative to retail new- and used-vehicles financed increased during September versus the prior month.
RDN went on to mention that among the top 20 largest cities with the highest recovery volumes, New York experienced the highest actual volume increase during September while the Big Apple along with Charlotte, N.C., experienced the highest relative volume increase.
Finally, officials pointed out Texas led the nation with the highest volume of involuntary recoveries at just below 6,700 units in September while Florida paced the country with the highest volume of voluntary recoveries at a little less than 1,250 units recovered during September.