NC receives 2nd Carvana car vending machine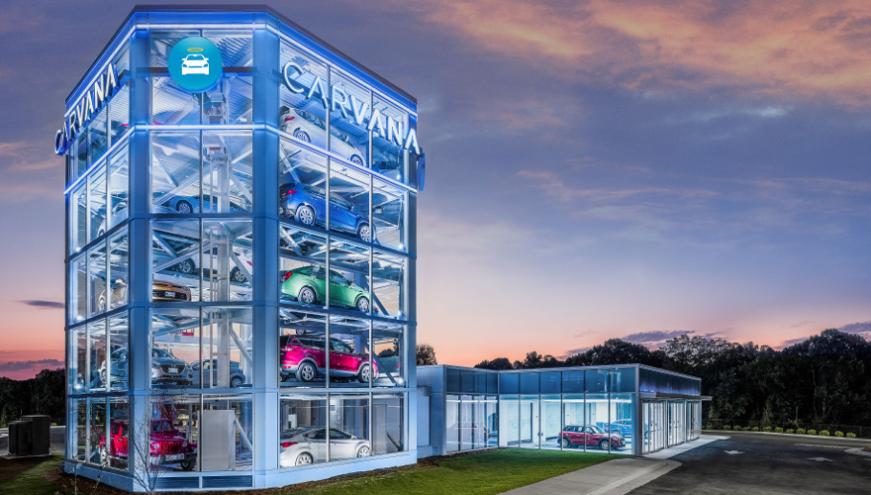 CHARLOTTE, N.C. -
Carvana announced Wednesday the launch of its second car vending machine in North Carolina and ninth across the country.
The Charlotte, N.C., facility is eight stories high and holds up to 32 vehicles. Charlotte was Carvana's third market back in September 2014.
The auto retailer also has machines in the Texas markets of Houston, Austin, San Antonio and Dallas, as well as in Nashville, Tenn.; Raleigh, N.C.; Jacksonville, Fla.; and Tampa. The latter opened on March 29 as the second vending machine in Florida.
The new Charlotte car vending machine is located at 3631 South Boulevard, and open Monday through Saturday, from 9 a.m. (ET) to 7 p.m.
Vehicle pickup at any of Carvana's car vending machines is free for all Carvana customers.
In addition to subsidizing $200 in airfare, Carvana will arrange transportation from Charlotte Douglas International Airport for customers who live outside of Charlotte to come pick up their purchases..
The Charlotte facility follows Carvana opening a vending machine in Raleigh, N.C. in August, its first in North Carolina and on the East Coast. Auto Remarketing's video from inside that machine can be found below.
Took a ride inside @Carvana's new vending machine in #Raleigh this afternoon pic.twitter.com/UIORddbdW9

— Joe Overby (@AR_JoeOverby) August 30, 2017