New milestone for Free2Move Carsharing: 10,000 members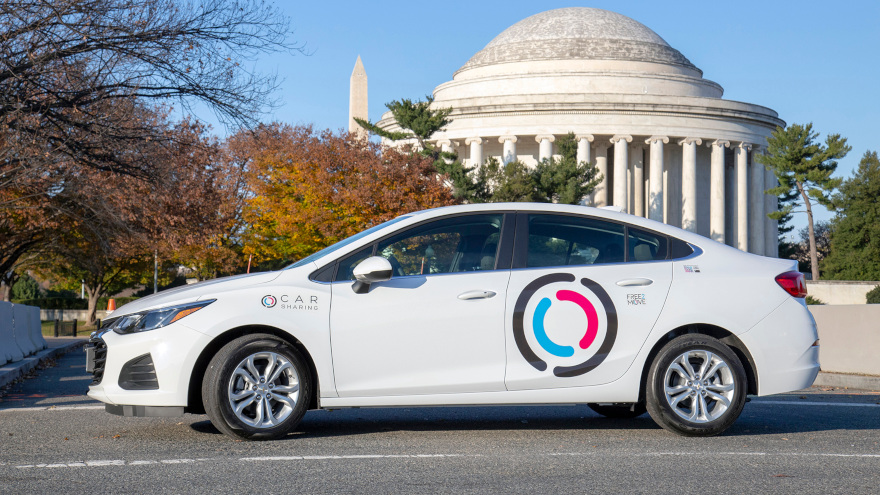 WASHINGTON, D.C. -
PSA North America's Free2Move Carsharing Services launched late last year, calling itself a "free-floating carsharing company" in Washington, D.C. with no reservations required. Users can end their trip at any metered or residential parking area, and insurance and gas are included.
The company said on Wednesday that it has reached a new milestone: 10,000-members.
PSA's Free2Move Carsharing Services was PSA North America's first customer-facing venture in the United States. The company now operates 600 vehicles —including 200 Chevy Equinox vehicles and 400 Chevy Cruze sedans — and said in a news release that it has begun collecting "exclusive intelligence" with a goal of expanding into new markets.
PSA North America president and chief executive officer Larry Dominique said in a news release that the company fleet will eventually expand to Peugeot-branded vehicles.
Free2Move Carsharing is an extension of PSA's global Free2Move brand, which operates a 65,000-vehicle fleet of cars, scooters and bikes and provides mobility services in 12 countries to more than 1.3 million customers.
"Our progress to date is the direct result of Free2Move's investment in the Washington DC community, in terms of on-the-street mobility services for members as well as our team of unique and diverse employees," Free2Move chief executive officer and president Michel Stumpe said in a news release. "We're proud to have successfully extended PSA's global Free2Move brand to North America."
Free2Move Carsharing said that its fleet caters to the city commuter and the weekend traveler. The company said its "free-floating" business model means its vehicles are strategically positioned on city streets, as opposed to "station-based" vehicles located in parking lots and garages.
That free-floating positioning means consumers have more convenient and efficient access to Free2Move vehicles, according to the company. That saves customers time and money associated with transitioning in and out of the vehicles, the company said.
Free2Move said it is seeing increased brand awareness among consumers seeing the vehicles. Those consumers can more quickly visualize how the vehicles' convenient locations can help their mobility needs, according to the company. Sourcing its survey data, Free2Move said almost 70 percent of its registered members first learned about Free2Move from seeing vehicles on the road.
"As the first customer-facing service for PSA in North America, our efforts to meet customer expectations in this relatively new mobility space is imperative," Dominique said.