New platform aims to simplify online used-car transactions for private parties, independent dealers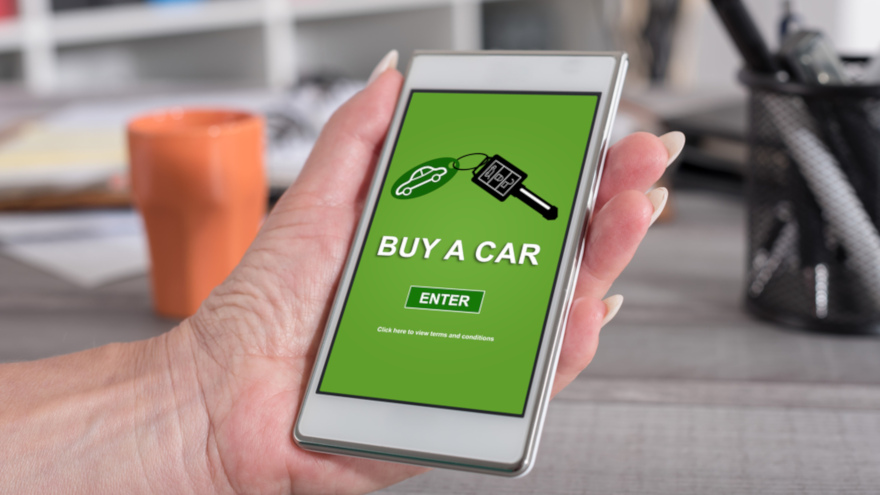 A new platform designed to help take care of the many moving pieces involved in an online used-car sale is set to launch Wednesday.
And in addition to announcing its debut, Caramel — a used-car checkout platform that aims to make online sales easier for private parties and independent dealers — said it has secured $12 million in seed funding in a round led by Zeev Ventures, Primera Capital and Hearst Ventures.
Caramel is led by co-founders and co-CEOs Craig Nehamen (a co-founder and former executive at Fair and former executive at Westlake Financial) and Ed Brojerdi, who is the former CEO of the Kirshenbaum Bond Senecal + Partners advertising agency.
"As a lifelong auto enthusiast, I know first hand how complicated and stressful a car sale can be," Brojerdi said in a news release. "Transacting on a car with no help is like buying a house without a realtor. With Caramel, we've simplified the entire process, making it easy and secure for both buyers and sellers."
The platform is designed to complement online marketplaces, "offering a tool to handle the missing pieces of the transaction itself, like authenticating buyer and seller, making the payment, transferring ownership and serving up a finance & insurance suite," Caramel said in a news release.
It is designed to provide a simplified digital checkout process. Caramel allows for the buyer or seller to initiate the transaction and helps them agree on a price, before authenticating the car as well as the buyer and seller.
The platform offers F&I and transportation option to the buyer, and also securely transfers funds when the deal is done and automates paperwork. It is also designed to handle DMV paperwork for both buyer and seller.
Caramel is being used by both private individuals and independent dealers.
"Independent dealers often don't have access to the best retail tools or partners," Nehamen said in the release. "With Caramel, these dealers now offer their customers a best-in-class digital retail experience and the industry's best partners.  And Caramel becomes their own DMV service and title clerk."