NADA session tackles new strategies for digital-first wholesale world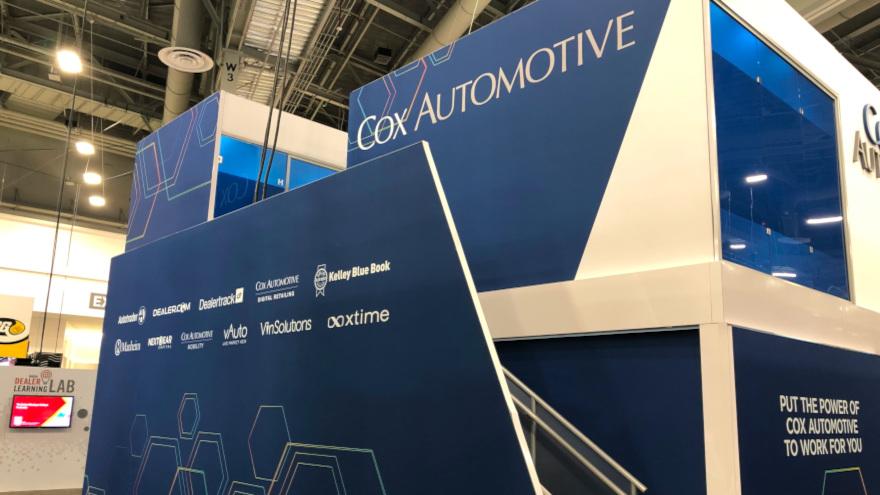 Winning strategies in a digital-first wholesale world: that will pique the interest of dealers, especially in this difficult pre-owned retail environment. If that's you, consider attending the Cox Automotive session exploring the topic at this week's NADA Show 2023 in Dallas.
Auto Remarketing spoke with both session leaders: Connie Suozzo, Cox Automotive's vice president of Manheim Digital; and Derek Hansen, Cox Automotive's VP of wholesale operations at vAuto, about the dealer side of this topic, as well as wholesale strategies for both buying and selling. The dealer-to-dealer wholesale market is also key to this discussion.
According to the session description for NADA 2023: "Dealers have seen banner profitability in retail and wholesale recently, but that has more to do with favorable market conditions than newfound discipline."
That said, wholesale can still be a profit center. In other words, ways to rethink how to approach wholesale, from both the buy and sell sides, to maximize profitability.
Auto Remarketing spoke with Hansen and Suozzo in advance of the event to get their take on what wholesale buyers and sellers should be focused on as the market normalizes, and perhaps becomes more difficult to navigate.
We began by touching on newfound disciplines wholesale buyers and sellers need to employ to succeed.
"The last few years have been such an anomaly that dealers have made money in pretty much most circumstances, and that allows them to get a little bit complacent and maybe too comfortable and too easy with their process," Hansen said.
Looking into how to make profit amid a quickly changing wholesale market, and the volatility to come, "reinstilling discipline into their wholesale process is key," according to Hansen, "and it really starts at the point of appraisal and using market data to position yourself to make the best decisions in the wholesale buying process."
Some of these disciplines include getting the car inspected quickly from the lot, getting it quickly priced to sell, "and really continuing with that discipline through, all the way to liquidation, to having the car sold."
Why the need to refocus and get more disciplined? Throughout most of 2021 and the first half of 2022, the wholesale market has been on the rise, "so it makes it really easy for dealers. You get into a car, and it's worth more later."
"Now, we're seeing the market come back down and trying to find equilibrium, and that means that it puts a little bit more scrutiny on your wholesale process," Hansen said. " As assets are depreciating … I think, you know, in a downward market, it really exposes how disciplined you are at buying and selling or appraising."
In other words, dealers should consider making the actions necessary to sell the car and free up their capital. Dealers are now taking losses on vehicles that stay on their lots or in their hands for more than 60 days.
Suozzo chimed in, noting the NADA session is going to focus on profitability in the wholesale market and ways to grow profit share — for buyers and sellers.
Suozzo said that for buyers, it really comes down to using digital tools to mine data, and how you can leverage that data within the marketplace to make the best purchasing decisions you can make.
"So, we'll be going through many of those best practices, as well as what they should be looking for in a marketplace, how to source vehicles … from a selling and buying perspective, and how off-site sales and purchases are taking center stage," Suozzo said.
The pair noted they were excited to share their studies in the market from a wholesale seller perspective to see what the key best practices are that successful wholesalers utilize today.
Hansen gave this example: A dealer bought a car for $10,000, and the market is saying via bids that the car is worth $9,000, but the dealer chooses to shut down the sale because they wanted the $10,000 he or she paid for it.
"It's such a demoralizing thing as a buyer, and you actually create more long-term problems, as you turn off buyers to your source of inventory. Longer term because you turn off buyers to your source of inventory," Hansen said.
"Setting it low and letting it go" is a better strategy and drives higher return over the longer term, he said.
Hansen and Suozzo will also open the floor of their workshop to explore listing practices, advancements in condition reports and how they have changed over the last two years, in terms of investments in enhanced imaging, automated texting/updates and more.
"We'll basically be talking about how that has really been changing what buyers are demanding when they source vehicles and the additional information that is needed when they can't be there in the lane to physically see or smell the vehicle," Suozzo said. "It's about really changing the way you think, but also how you execute and run these processes within your dealership."
Hansen said that over the past few highly profitable years for dealers, it's easy for them to think, "I'm a rockstar, right?"
"Now we are going to help you (the dealer) take a step back and help you actually evaluate processes, to ensure that you are not leaving money on the table, and perhaps rethink your approach," Hansen said, leading to more eyes are on your vehicles.
They will be addressing that dealers now know even better and agree wholesaling can be a profitable side of the business and how to keep that momentum going.
In the phone interview, the dealer-to-dealer digital market was explored, as well.
Suozzo said that typically, when Cox considers dealer-to-dealer, the theme is offsite buying and selling around the dealer space.
According to data cited by Suozzo, the industry has seen nearly a 100% increase in off-site sales compared to two years ago.
"So certainly, dealer-to-dealer dealer vehicles have been a hot segment of vehicles," said Suozzo. "It will continue to be so in an inventory restricted market."
The NADA session will be delving deeper into these trends, focusing on offsite buying and selling and providing optionality for sellers in the dealer market. For example, how dealers can save on transportation costs when selling directly from their lots.
"In this market, it's really about how they can expand their sourcing options," said Suozzo. "Buyers are having to expand their reach on how they source for inventory, and certainly for those vehicles that perhaps don't fit a dealers' lot, there is certainly an area where buyers can directly source that vehicle from that dealership if it is a good fit for their store."
Hansen also noted there is still not a lot of new-vehicle supply.
"You think about a lot of these franchise dealers, one of their key sources was buying from the captive or the OEM — or through their digital marketplaces," he said.
That's a key, large segment that won't see growth in the near future, as a rush of off-lease vehicles is still a long way off.
"And so those buyers are having to broaden their options, and this has been a key for them to say, "Hey, if I want 2- to 3-year-old vehicle, I have to look at other dealers to find that piece of inventory. I can't just go to the OEM or expect it to fall onto my lot," Hansen said.
This market trend has been a huge driver in the growth of dealer-dealer sales, as the aforementioned buyers weren't necessarily looking for inventory at other dealerships just a few years ago.
It's been a point of growth that Cox Automotive expects to continue for the foreseeable future.
"If you want to have the used inventory you need to keep driving growth, you've got to find it in any means possible," said Hansen. "And that means, you know, those trades that show up at other dealerships that maybe it's not a good fit for them to retail, but it's for you — a dealer-to-dealer market is the best way for you to acquire it."
The digital wholesale market is changing for dealers and wholesalers — and digital when compared to physical wholesaling in the lanes is hardly a apples-to-apples comparison at this point.
"I think digital's going to continue to grow. It creates efficiency from both holding cost or lowering as I can sell it faster. I don't have to transport it. I can get it in front of more eyeballs than any physical location," Hansen said.
But it's a long-term transition, and there are still behaviors ingrained and advantages to having a car at the physical auction.
"So, we expect that to be a key part of this industry for the foreseeable future, as well. It's about putting the digital tools around the car, wherever the car's located, that will continue to drive the best return," Hansen said.