NHTSA grant program aimed at informing vehicle owners about safety recalls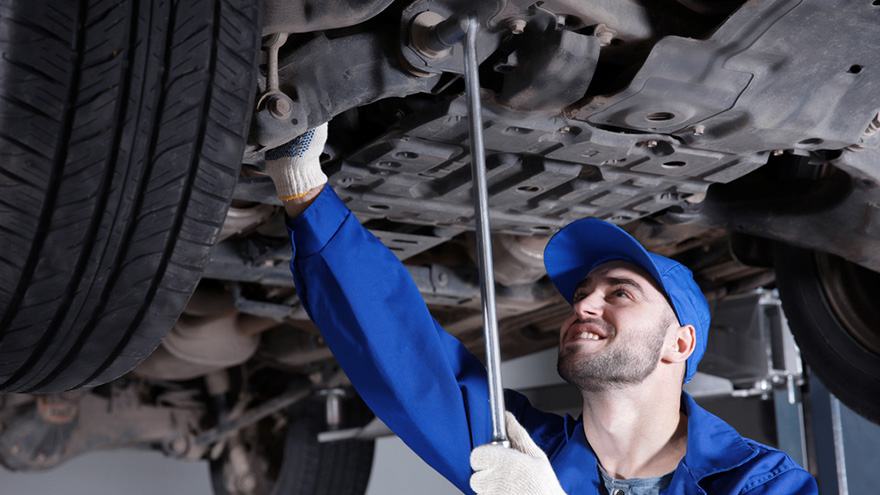 WASHINGTON, D.C. -
Perhaps another federal government program could eventually help to boost the service drive at dealerships.
The U.S. Department of Transportation's National Highway Traffic Safety Administration on Thursday announced that states can apply for funding to help drivers learn about and repair open safety recalls on their vehicles.
"Recalls are serious. Recall repairs are completely free to the consumer. These grants will serve as an example to the rest of the country as we continue to work across government to reach consumers in new and creative ways with potentially lifesaving information about their vehicles," U.S Transportation Secretary Elaine Chao said in a news release.
In 2017, NHTSA recapped that it entered into a $222,300 cooperative agreement with the state of Maryland, launching a two-year pilot program to provide open recall information to consumers when they register a new vehicle or renew a registration.
From April 2018 to January of this year, officials said Maryland had 4.6 million vehicle registrations renewed, with 456,000 of those vehicles identified as having 943,000 open recalls. Of those, 371,000 individual recalls were repaired, according to the Maryland Motor Vehicle Administration, and more than 32% of the recalls remedied were air bags.
NHTSA said on Thursday that this grant program provides funds totaling $1.5 million for as many as six states to notify consumers of open recalls during vehicle registration.
Officials explained participating States will notify owners and lessees of vehicles with open recalls along with registration notices. The states will also provide a brief description of the defect, the nature of the recall, and information on getting it fixed immediately at the manufacturer's authorized dealer.
NHTSA went on to say the states will implement the notification program for a two-year period and evaluate the results.
The regulator emphasized this program is intended to supplement and does not in any way replace the manufacturer's legal obligation to alert consumers of recalls on their vehicles and to provide a remedy free of charge.
"Getting a recall repaired could save your life — or the life of someone you love. Recalls are serious, and recall repairs are completely free. I encourage states to apply for funding and join us in spreading this life-saving message," NHTSA Deputy Administrator James Owens said.
On average, only about 60% of recalled vehicles are repaired, according to NHTSA.
"Improving recall remedy rates is a NHTSA priority, especially due to the Takata air bag recall, the largest and most complex recall in automotive history," officials said.
The grant application is available online on this website.