No let-up in used-car strength for 'quite some time'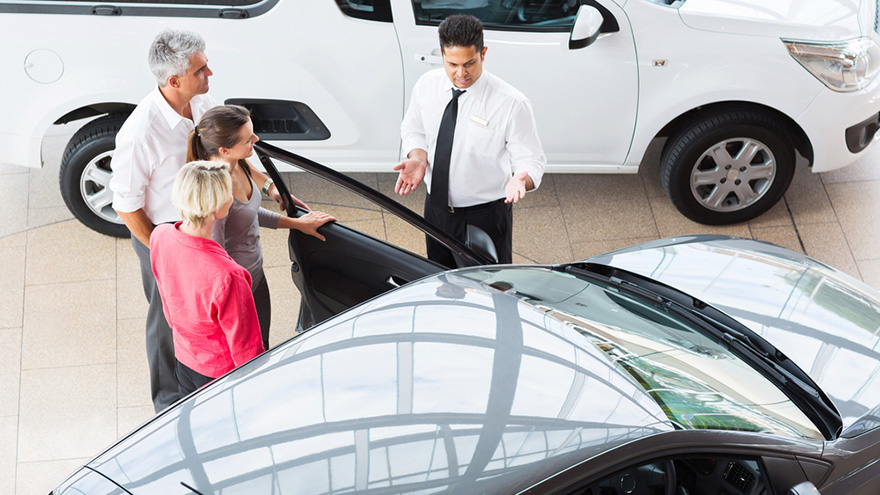 CARY, N.C. -
With various economic and political factors at play, don't expect the strength in the used-car market, be it unit sales or prices, to die down any time soon.
"Our view is that it's going to go on for quite some time," Cox Automotive senior economist Charlie Chesbrough said Tuesday during a conference call with reporters. "On the new-car side, affordability is going to become a greater and greater issue (where) many consumers just can't afford to get into that new vehicle, so the used-car market becomes their lower-cost alternative."
An alternative that's poised to churn out nearly 40 million sales this year, if the latest seasonally adjusted annualized rate is any indication.
According to projections released by Edmunds last week, the used-car retail market was once again forecast to reach 3.4 million sales for August (same as July), which would drive the monthly used-car SAAR to 39.7 million, up from 39.5 million in July.
It's not just the sales rate that is climbing. As Chesbrough noted during the call, used-vehicle prices "have really taken off over the course of the summer," amid the chatter from President Trump about potential import vehicle tariffs.
"A lot of dealers around the country, we think, are trying to acquire some inventory on used cars because they think those car values are going to go up quite a bit (if) their new-vehicle counterparts have these tariff taxes put on them," Chesbrough said. "And so, we've seen some pull-ahead activity as dealers try to acquire inventory.
"We may be seeing some of that on the new-vehicle side as well, as consumers are trying to get ahead of these potential tariffs that are coming to market. We already know that the steel and aluminum tariffs have had an impact on vehicle prices, probably contributing to a couple hundred dollars to an increase in prices," he continued.
"And I think consumers are hearing a lot of noise out there about the likelihood that vehicle prices are going to continue to rise. And they may be trying to get in ahead of that if the president does go forward with these tariffs."
Generally speaking, he continued, if you're a consumer, it doesn't make sense to wait. Prices are not going to be much better.
"It's hard to see any situation where vehicle prices at the end of the year are going to be substantially lower than they are today, particularly with interest rates expected to be … 25 or 50 basis points higher from where they are right now," Chesbrough said. "So, the buying conditions are expected to deteriorate, which may cause consumers to get into the market today rather than wait."
He would later delve into the used-car supply dynamics — where the market has been "constrained by supply" — and how that has influenced the trends they have spotted.
"The strength that we've seen in the U.S. economy means that there's fewer repossessions, so they're not feeding into the auto auctions," Chesbrough said.
And dealers are also holding on to used cars that arrive at their lots.
"They're not turning them in to auction because they can sell these crossovers as they come off lease. And so that's making some of the supply to the auctions themselves a little bit limited, which has been supporting prices," he said.
Amid all of those limiting factors on supply, there's the slowdown in new-car sales from the Great Recession a decade ago.
"And that's leaving a big gap in used-vehicle supply for those 7-,8-, 9- (and) 10-year-old vehicles, which means a lot of car dealers out there have to buy newer vehicles for their inventory than they might have done otherwise, which is also supporting higher vehicle prices," Chesbrough said.
Michelle Krebs, executive analyst for Autotrader, added during the call: "The other source of used cars is rental car fleets and we know they aren't buying as many. The other thing is, the mix is far more desirable for consumers because a lot of vehicles coming off lease now are sport utilities versus cars and that's exactly what the buyers are looking for. And we haven't seen the peak of off-lease vehicles. That comes next year."