No matter the mobility, how connected the car, vehicle sales happen at a dealership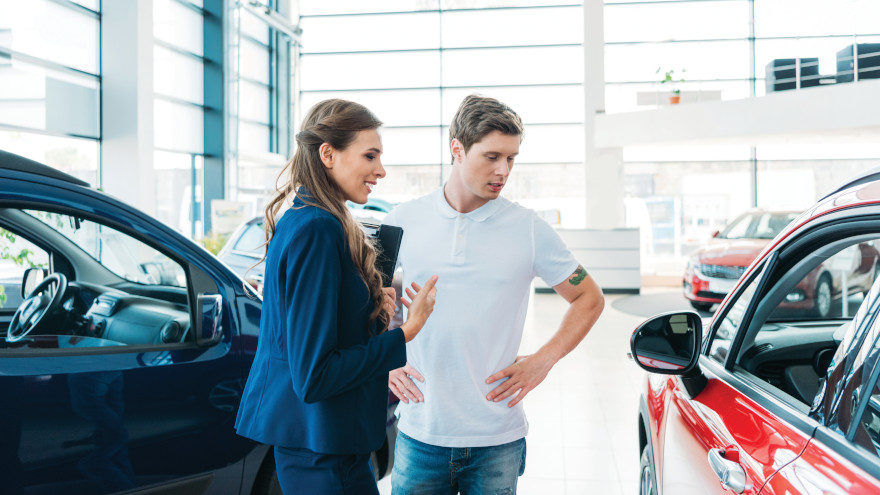 DETROIT -
Nothing frustrates consumers more than having spent hours researching and configuring a vehicle on third-party auto shopping websites only to find that the vehicle they configured doesn't exist at the dealership, opined Richard Wallace, former vice president, transportation systems analysis, at the Center for Automotive Research, an independent, non-profit research organization.
So it's up to dealers to have an online presence that "is tied to actual inventory" that will "guide that customer to a product they can actually come in and find," Wallace said during a panel discussion at the TU-Automotive conference and exhibition in suburban Detroit, June 5-6.
"Matching that virtual dealership to the physical dealership is a big challenge," but one that dealers need to tackle, he added.
The panel discussion: "Redefining the Relationship between Automaker, Dealership and Customer," on which Wallace participated, was the only session dedicated to the retail sector of the auto industry during a conference that sharply focused on utilizing technology and data to enhance mobility.
The panel was proof that no matter the sophistication of connected cars, autonomous cars and the evolution of ride- and car-sharing, more than likely, those vehicles will be sold at a franchised dealership.
Enhancing customer experience
It also showcased how dealers and manufacturers can enhance the customer's experience by gathering and sharing data about the consumer's online shopping experience before the consumer gets to the dealership.
John Campos, Acxiom group vice president, automotive, said data that can tell dealers who is walking onto their lots, what motivates their purchase and what vehicles they've looked at online, sits on a lot of different digital platforms such as endemic sites and manufacturers' and dealers' web pages.
He said harnessing that information can help dealers give customers a seamless shopping, purchasing and ownership experience.
Acxiom is a company that uses data to help other companies market to their customers.
"You need to bring that (data) together so when they walk into that dealership, you already have a pretty clear understanding of what they're looking for. Those capabilities are out there; plenty of vendors are providing that integration service, and that really is an ingredient missing from the industry today."
John Possumato, CEO of DriveItAway Inc., a mobility company that offers shared Mobility-as-a-Service (MbaaS) business options for dealerships, said vehicles have to be serviced, routinely maintained and cleaned. Who better to do those things than dealers who already have the infrastructure and expertise to do it, he added.
"So why not layer the technology on there and have these dealers inside the shared mobility business where they can easily become the low-cost producer, and they're already dealing with the customer?" he said.
Ride-sharing increases vehicle sales?
Possumato also pointed to data based on information from the U.S. Census Bureau and U.S. American Community Survey that reveals that in the top 20 cities where ride-sharing has had the highest growth, the number of vehicles per household has increased relative to the increase in population.
"In short, it is a misconception that ride-sharing has reduced the number of vehicles per household," Possumato said in a subsequent email. "Indeed, there is good evidence to believe it has had the opposite effect. It is just my guess why this is the case, from our own experience, ride-sharing allows those potential buyers on the edge of buying a vehicle with an income/down payment limitation, the financial ability as well as the motivation, to buy a used vehicle."
He said ride-sharing also has the potential to help dealers' service businesses because drivers are likely putting more miles and wear-and-tear on their vehicles. "There is tremendous opportunity just feeding that growth as a dealer," Possumato added.
Data can help with used-car values
Greg Bohl, vice president of artificial intelligence at Harman International, a company that designs and engineers connected products and solutions, said vehicle technology produces "rich data" that has the potential to be utilized by a lot of companies including dealerships.
Bohl said a dongle plugged into a vehicle's OBD port can yield data such as vehicle location and driver behavior such as acceleration and deceleration.
He said that information helps reveal how a car was driven by its previous owner and has the potential to help dealers determine its value.
"Now we have empirical data about how that car was used; that changes the game," said Bohl who was at the conference but not on the dealership panel. He made his comments in a subsequent telephone interview.
"Now we can specifically say, the car was driven this way and its worth this much money in the used market, or it's not. It allows them to hone in on their skills and inventory of vehicles. We're on the forefront of this right now; some of this data is just becoming available."
Bohl also pointed out gathering the information he referred to does not reveal consumer personally identifiable information.