OEMs, dealers missing co-op ad opportunities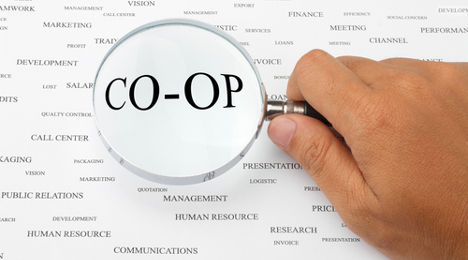 MORRISVILLE, N.C. -
It appears as though OEMs and dealers may be missing some potential co-op marketing opportunities to reach the same potential customers.
That's according to Netsertive's recent survey findings in "Kick Automotive Co-Op Into High Gear: Optimizing OEM Dollars for Video and Mobile Marketing," which shows the discrepancy where dealers and OEMs prefer to spend their advertising dollars.
"While the automotive industry is known as an early adopter of leading-edge digital marketing trends, our research found that many manufacturers and their local dealers aren't fully utilizing today's most impactful online media — mobile and digital video," said Brendan Morrissey, Netsertive's chief executive officer and co-founder. "Despite the fact that dealers depend on these channels to drive customers through their doors, the majority of manufacturers' co-op programs don't fully support them, representing a huge missed opportunity for automotive brands."
That research developed in partnership with Borrell Associates, based on insight gathered from automotive manufacturers and over 50 of the top franchised automotive dealers nationwide, points to the opportunity for all parties involved to learn from one another and save some coin.
"There's a clear opportunity for OEMs to learn from dealers, and vice-versa, to strengthen marketing plans," said Gordon Borrell, the chief executive officer of Borrell Associates. "What surprised me — and I'm sure will surprise OEMs — is that more dealers now view TV commercials as less effective than digital video advertising or TV and digital combined. I think it's curious that 90 percent of Tier II dollars continue to be spent with traditional media, which is wildly out of step with where car buyers are looking."
Here are a few more key findings from the report, as listed by Netsertive in the report:
Automotive co-op advertising is thriving – accounting for more than 50 percent of dealer marketing budgets – but most aren't satisfied with these programs. While automotive co-op advertising programs boast almost 100 percent utilization by dealers, 65 percent describe their relationship with manufacturers as "complex," while 43 percent consider it "frustrating." Too many rules and restrictions and too much paperwork are dealers' chief gripes.

Dealers are driving the automotive industry's digital transformation. A full 90 percent of dealers buy online media via co-op programs, focusing primarily on paid search (77 percent), search and display/targeted display (54 percent) and search re-targeting (52 percent). Conversely, automotive manufacturers report that they still favor traditional media for promoting their brands – television, in particular – over digital channels.

Mobile advertising is underutilized in automotive co-op programs. While two-thirds (74 percent) of dealers feel mobile advertising is important to their co-op marketing efforts and 57 percent place mobile media among their top three most effective marketing strategies, less than a third (29 percent) of manufacturers provide co-op support of mobile.

Mobile adoption is high among dealers, but strategic understanding is needed. A full 65 percent of dealers currently utilize mobile marketing, mostly in the form of mobile-optimized websites and mobile search advertising (57 percent). Still, 68 percent of dealers consider their use and knowledge of mobile advertising to be competent or neutral, signaling a need for further education.

Auto manufacturers are missing an opportunity in digital video. While 61 percent of dealers use video in online advertisements, only 34 percent of manufacturers support the use of digital video with co-op funds.

Traditional broadcast spend is declining in favor of digital video. One-third of dealers (31 percent) expect to decrease their spend on traditional television advertising in favor of digital video, while only 15 percent expect to spend more on broadcast television next year.

Manufacturers are missing a major Millennial targeting opportunity in local markets. While 52 percent of dealers report that sales to Millennials comprised up to 40 percent of 2015 sales, an increase over the previous year, only 20 percent of manufacturers currently offer co-op advertising aimed at targeting this group.
A copy of the full report can be viewed here. Stay tuned for future print and digital editions of Auto Remarketing as we delve further into this topic with the digital marketing experts at Netsertive.