One year into pandemic, Americans prioritize car ownership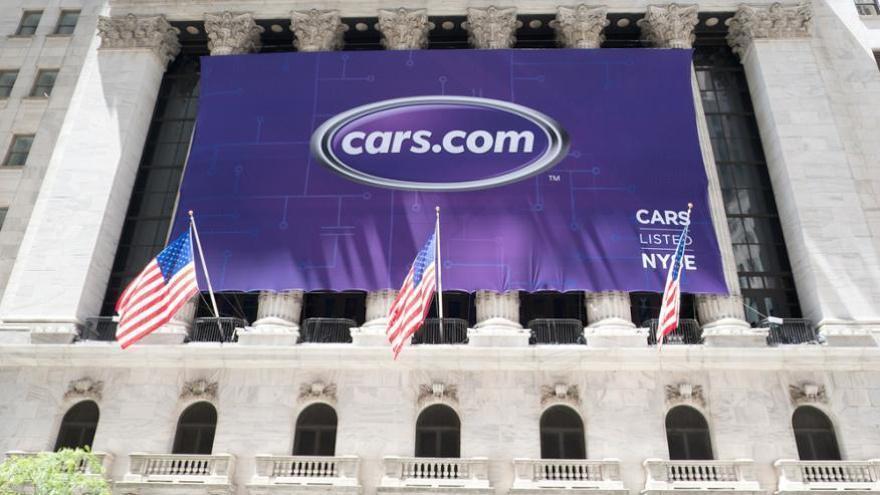 CHICAGO -
Nearly 60% of car buyers responding to a Cars.com survey said the pandemic influenced their decision to purchase a vehicle. More than 50% bought sooner than originally planned, according to the company's national survey of more than 1,500 online respondents, released on Wednesday.
Another insight from the survey is that over the past year, at-home delivery and virtual services by local dealerships skyrocketed.
Also over the past year, 38% of car buyers were in urban or city areas. Three out of four city dwellers said the pandemic influenced their decision to buy.
Those are just some of the facts and figures from the Cars.com survey, which takes place one year after the start of what it describes as a historic worldwide pandemic that changed commerce and transportation, maybe permanently.
Market attracts more frst-time buyers
As for Cars.com, the company said shoppers spent 30 million hours on the site over the last year as the stay-at-home economy took hold. That is a 9% increase since March of last year, according to Cars.com internal data.
Many first-time and urban buyers entered the auto market, which Cars.com said indicates a shift away from public or shared transportation. A heightened demand exists for the freedom and security provided by car ownership, according to the company.
The survey showed that more Americans are prioritizing car ownership, as 36% of car purchasers since March 2020 were first-time car buyers.
Accelerated purchasing timelines, growing demand for technology and safety features, and an average price increase for new and used vehicles accompany that trend, Cars.com said.
"One year ago, our world changed as we shifted to digital-first and faced significant transformations in work, travel and commerce," Cars.com chief executive officer Alex Vetter said in a news release.
Vetter also said, "Americans quarantined in their homes found a new appreciation for their cars, which offered a much needed, safe escape and an extension of home during uncertain times. As the U.S. begins to open up, the durable trends we have witnessed in car shopping and selling over the last year will shape the future of automotive and ensure a strong retail environment in 2021. Our next normal demands convenient virtual experiences, online car-buying options and local home delivery."
New & used cars selling faster, and for more
According to Cars.com, prices rose for consumers because of increased demand, supply challenges and a global chip shortage. New-vehicle average prices rose 4.8% year-over-year, while used-vehicle average prices increased 9.7% year-over-year. Used vehicles sold five days faster on Cars.com from the same period a year ago.
Buyers seek tech, safety, versatility
As Americans chose to drive more frequently and longer distances, their cars became extensions of homes and offices. Shoppers sought features that would provide more comfort, connection and peace of mind. Features seeing the biggest increase in 2020 searches were tow hitch, cooled seats, heated steering wheel, Apple CarPlay/Android Auto, and rear cross-traffic alert.