Open leases hit new high of $76.9B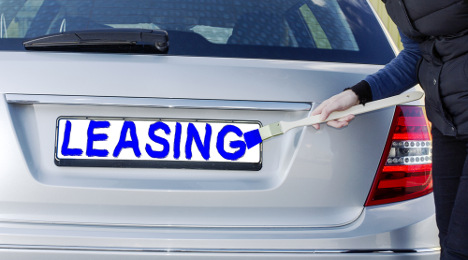 SCHAUMBURG, Ill. -
Here's more data showing how much metal is rolling over the curb as leased vehicles nowadays.
Experian Automotive reported on Thursday that open leases originated during the first quarter grew by 27.55 percent to an all-time high of $76.9 billion, up from $60.1 billion spotted during the previous year.
According to the most recent State of the Automotive Finance Market report, that leasing activity propelled the total balance of open automotive loans up 11.1 percent in the first quarter, surpassing the trillion dollar mark for the first time on record. Experian determined loan balances reached $1.005 trillion in Q1 2016, up from $905 billion in Q1 2015.
"Automotive financing certainly has started off the year with a bang, seeing steady growth in balances and loan volumes throughout the first quarter," said Melinda Zabritski, senior director of automotive finance for Experian.
"With more and more consumers relying on financing, it is important for lenders to keep a close eye on delinquency trends to ensure the market remains healthy," Zabritski continued. "Likewise, consumers need to continue making their monthly payments on time to keep affordable financing options open and available."
Findings from the report also show that while there were increases in both 30- and 60-day delinquency rates, the overall percentage of total delinquent loans remains relatively low when compared to pre-recession levels.
In Q1 2016, the percentage of loans and leases considered 30-days delinquent was 2.1 percent, up from 2.02 percent in Q1 2015.
Additionally, the percentage of loans and leases considered 60-days delinquent grew from 0.57 percent to 0.61 percent over the same time period.
Some additional insights from the Q1 2016 report:
—The volume of vehicle loans and leases held by nonprime and subprime consumers increased by 9.5 percent and 10.9 percent, respectively.
—Prime consumer loans and leases increased by 8.9 percent.
—Finance companies and credit unions saw the largest growth in loan and lease market share, growing 25.6 percent and 15.9 percent, respectively.
—Banks continued to hold the top position in automotive loan and lease volume, growing 7.9 percent over the previous year to reach $349 billion in market share.