Organizers Highlight Keynote Speaker and More for NARS 2014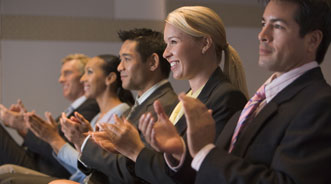 IRVING, Texas -
Organizers of the sixth annual North American Repossessors Summit, an industry conference hosted by the American Recovery Association and Time Finance Adjusters, revealed who will be returning to this month's event; this time as the keynote speaker.
Giving the keynote for NARS 2014 will be Michael Dougherty, the managing partner of Weltman, Weinberg, & Reis. Organizers highlighted Dougherty has dealt with the Consumer Financial Protection Bureau and understands how repossession agents are directly affected by new compliance standards.
As a previous speaker at the 2012 summit, Dougherty discussed how the CFPB would soon impact and change the recovery industry. This year, he will expand on the realities of what has actually happened and what this means for recovery agents.
Organizers mentioned Dougherty's presentation will outline his experiences in dealing with recovery agents who have not been compliant, as well as the consequences associated with it.
"With Dougherty's thorough knowledge of compliance, this is sure to be a very engaging and dynamic discussion on the past, present and future impact on the new compliance standards within the repossession industry," organizers said.
This year's event — scheduled for March 20 through 22 at the Omni Mandalay Hotel at Las Colinas in Irving, Texas — will be the first time to showcase the NARS 2014 Scholarship Awards. These awards will be presented to college students and high school seniors who demonstrate outstanding academic records and exemplary behavior.
Submissions for the scholarships are now open. If you would like to nominate a college-bound student for the award, email their name, age, school name, GPA and a brief paragraph about why they should receive a scholarship to awards@reposummit.com. Be sure to include your relationship to the nominated student as well as the repossession agency.
The second annual NARS golf tournament sponsored by MVTRAC will be held on March 22 at the beautiful Luna Vista Golf Course, where golfers experience some of the greatest golf in America.
The tournament will be a four-person scramble. The entry fee is $70 per player and includes a green fee, cart, range balls, box lunch and two drink tickets. Transportation to and from the Omni Hotel and Golf Course will be provided upon request.
To register, email golf@reposummit.com or call (972) 755-4755.
Headline sponsor Digital Recognition Network will host the annual cocktail reception on March 20 that's open to all registered attendees. There will be a second sponsored cocktail party on March 21 for even more networking.
During the cocktail parties and one or more scheduled networking breaks, attendees will have a chance to win more than 30 NARS raffle prizes provided by exhibitors and valued at $100 or more.
Attendees will have three opportunities to receive raffle tickets throughout the event, as well as the chance to win a free two-night stay at the Omni Mandalay Hotel at Las Colinas.
"With the additional cocktail reception and longer break times throughout the summit, attendees are guaranteed to network with more than 600 professionals within the collateral recovery and remarketing industries, including collateral recovery professionals, clients and vendors from across the country," organizers said.
Patrick Altes of Time Finance Adjusters explained that NARS's 2014 theme, "Reclaim Your Industry," will provide attendees a chance to unify and stand together to revive industry standards.
More than 600 professionals from the collateral recovery and remarketing industries are expected to gather in Dallas to participate in NARS 2014. The summit will focus on open and collaborative discussions to address and improve industry challenges.
"We're proud to be a supporter of NARS, as the event has historically been instrumental in promoting discussion and networking between various trade groups, as well as with the unaffiliated professionals in the industry," Altes said. "The growth in NARS has allowed us to offer additional benefits to the summit attendees, such as the scholarship awards, golf tournament and raffle."
To register for the event, visit www.reposummit.com.