Outlook on used-car retail conditions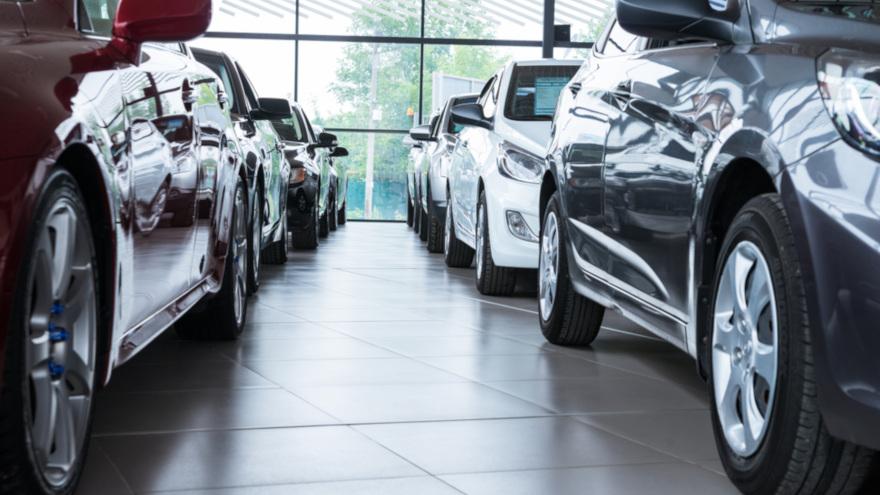 April's used-car sales could end up softer than last month and year-ago levels, but dealers wouldn't be wrong in cautious optimism for selling conditions in the months ahead, with supply and prices strengthening.
TrueCar is anticipating that used-car sales will fall 1% year-over-year and drop 6% from March, coming in at roughly 3 million units.
The firm said average interest rates for used cars this month is at 10.79%, compared to 11% in March, with the average loan term length at approximately 70 months.
Meantime, used-car inventory is climbing. According to ZeroSum MarketAI data as of Monday, used inventory is likely to be at 1.76 million units at the end of April.
It was just under 1.7 million to start the month, and was as low as 1.5 million in early 2023, ZeroSum said Thursday in its ZeroSum Market First Report, but has climbed 17% since the Feb. 1 trough.
Used inventory climbed about 7% from March and is up for the second straight month.
ZeroSum said used-car prices ($30,801) have climbed 0.69% since the beginning of March, which is the first increase in more than a year. However, used prices have fallen 9.05% from the April 2022 level of $33,866.
"Used car inventory is on the rise" ZeroSum said in a news release. "This month saw a slight price increase, but prices are still far below the peak the industry saw them at last year."
The firm later added: "This is good news for dealers. There has been a steady increase in used car inventory and a slight increase in price which should make for a better selling market.
"But dealers should be cautious, this slight upward swing in price is the first we've seen in a year and doesn't necessarily indicate that the price will continue to increase in the coming months," ZeroSum said.
Lower overall used-car prices is also impacting trade-ins on the new car side, J.D. Power said in a forecast Thursday.
"Used-vehicle prices have fallen which is resulting in less trade-in equity for new-vehicle buyers who have a vehicle to trade. The average trade-in equity for April is trending toward $9,162, down $363 from a year ago, and down $908 since the peak in June 2022," said Thomas King, president of the data and analytics division at J.D. Power, in the forecast.
"For context, April 2023 trade equity is still more than double the pre-pandemic level, helping owners that have a vehicle to trade in offset some of the pricing and interest rate increases."