Performance Brokerage Services aids with dealer transactions in Texas & NJ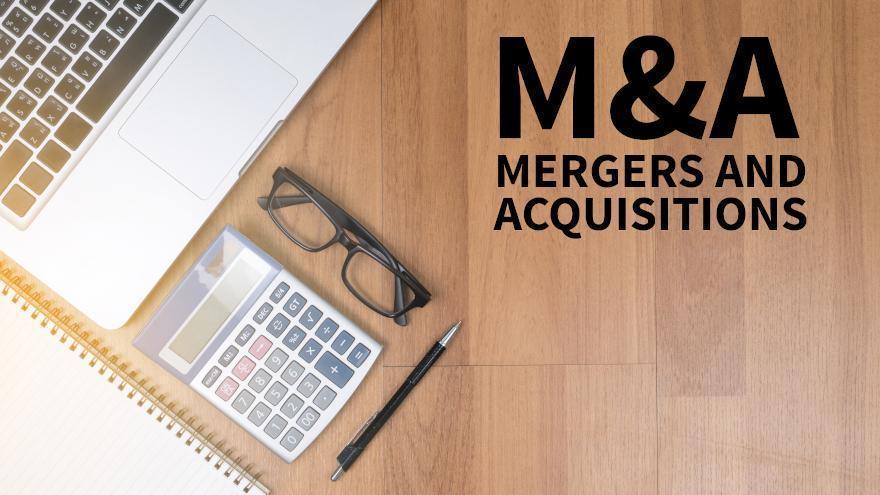 This week, Performance Brokerage Services announced its involvement in a pair of dealership transactions, with one unfolding in Texas and the other in New Jersey.
Beginning in the Lone Star State, a news release announced the sale of WestStar Autoplex in Monahans, Texas, from Larry and Peggy Bryant to Jeff Buhl of Leif Johnson Auto Group.
WestStar Autoplex had been under the ownership of Larry and Peggy Bryant since 2001. The location is comprised of two adjacent dealerships, with one facility selling Chrysler, Dodge, Jeep and Ram vehicles and the other retailing Chevrolet, Buick and GMC.
With the addition of WestStar Autoplex, Leif Johnson Auto Group now owns and operates five dealerships in four cities across Texas, including Leif Johnson Ford in Austin, which received a 2022 Ford President's Award.
The dealerships will remain at their current locations at 401 & 403 East IH Frontage Road in Monahans and will be renamed Monahans Automall.
Mark Shackelford, the Midwest partner for Performance Brokerage Services, helped to orchestrate the transaction.
"Mark Shackleford and Performance Brokerage Services are among the best in the industry," Buhl said in the news release. "Mark and I had the opportunity to sit down and map out a thorough acquisition strategy. Mark's background as a former Ford dealership owner allowed us to move forward with complete confidence. Mark navigated through all the terms and conditions with constant communication, expertise, and complete professionalism. I would recommend anyone that is interested in pursuing a buy-sell to reach out to Mark and his team first. We look forward to future growth and partnership with Mark and Performance Brokerage Services.
"I would also like to congratulate Larry and Peggy Bryant of WestStar on the sale of their dealerships. We look forward to carrying their success well into the future," Buhl went on to say.
Larry Bryant added, "We are very pleased with the way the marketing and sale of our dealerships was handled. Mark Shackelford of Performance Brokerage Services was always accessible and never failed to answer any questions that we had. We would highly recommend Performance Brokerage to any dealer wishing to sell."
Describing how the transaction unfolded, Shackleford said, "I want to personally congratulate Jeff Buhl, President of Leif Johnson Auto Group, on the acquisition of WestStar Autoplex in Monahans, Texas, from Larry and Peggy Bryant. From the start of negotiations, both parties and their team conducted themselves as consummate professionals. They kept every commitment made and worked quickly towards an expeditious close. I sincerely appreciate Peggy and Larry for allowing my team to represent them on this transaction, as well as Jeff's professionalism and follow-through on getting this to a close."
Also closing was a transaction in the Northeast, as Performance Brokerage Services announce the sale of Boardwalk Acura in Egg Harbor Township, N.J., from Group 1 Automotive to Key Auto Group.
According to another news release, Boardwalk Acura was acquired by Group 1 Automotive in 2006. The dealership generated more than $20 million in revenue in 2022.
The dealership will remain at its current location at 6806 Tilton Road in Egg Harbor Township and will be renamed Key Acura of Atlantic City.
Anthony Di Lorenzo is founder and owner of New Hampshire-based Key Auto Group. Di Lorenzo started his career in the automotive industry in 1986 working as an associate at Edwards Toyota. Less than a decade later, he opened Somersworth Auto Center, which quickly expanded and evolved into a thriving auto group.
Chief executive officer John Leonardi started with Key Auto Group in 2007 as an associate, advancing to his current role in 2020.
"I have now had the pleasure of closing my fifth transaction with Performance Brokerage Services," Leonardi said in the other news release. "It was a pleasure working with Matt Wilkins and Gershon Rosenzweig on this deal and I look forward to more in the future. They put our interests first, work hard to make a complicated process seem easy, and above all else, they are good people. They always make themselves available to answer questions, help resolve issues, and go above and beyond. They took their time getting to know us so they could bring us the right opportunities and never stretched the truth. These guys are unbelievable and will put in the work to earn your trust. They are first on our list and should be first on yours too."
With the help of Performance Brokerage Services, Key Auto Group also has acquired Thomas Chevrolet Buick of Perry, Barber Ford of Hazleton, Barber Ford of Exeter, and Acura of Reno. The growing auto group now operates 23 dealerships.
Matt Wilkins, Northeast partner for Performance Brokerage Services, said, "We were very fortunate to work with seasoned professionals on both sides of this transaction. Christine Scott, Jamie Albertine, and the rest of the team at Group 1 Automotive were incredibly easy to work with. They were extremely responsive and always one step ahead. We look forward to having the opportunity to work with their team again soon. This was personally our third closing in 2023 with Key Auto Group and once again, they proved they are one of the best in the business. John and Anthony represent the best of what you look for in a motivated buyer and I look forward to seeing their success at Key Acura of Atlantic City."
And Rosenzweig added, "No transaction can be defined as an 'easy' deal. However, working with Group 1 Automotive and Key Auto Group makes things as easy as they can be. Jamie Albertine and John Leonardi are experts at what they do, and working with them was much more fun and less stressful than you might expect for a complicated transaction. I look forward to working with them again in the future."
Key Auto Group was represented by Stephen Roberts, partner at Hoefle, Phoenix, Gormley & Roberts in Portsmouth, N.H.
Group 1 Automotive was represented by Christine Scott, senior attorney in Houston.
Group 1 vice president of corporate development James Albertine said, "I very much enjoyed working with Gershon Rosenzweig and Matt Wilkins of Performance Brokerage Services. They are consummate professionals. The entire process was efficient, and they were available and responsive to deal with related issues, which are inevitable in auto retail M&A. I look forward to working with them again in the future."
Ed Morse grows in Missouri
In other transactions surfacing this week, the Ed Morse Automotive Group announced that it has acquired Sellers-Sexton Powersports in St. Robert, Mo., an exclusive Honda powersports dealership.
According to another news release, the operation located at 509 VFW Memorial Drive will be named Ed Morse Powersports, marking the group's third dealership in St. Robert and joining Ed Morse CDJR St. Robert and Ed Morse Ford St. Robert.
Ed Morse Automotive Group also has three other locations in Missouri with two dealerships in Lebanon and one in Rolla.
"When presented this deal, we saw this as a tremendous opportunity to continue our expansion into Missouri and increase our powersports footprint across the county," Ed Morse Automotive Group chairman and CEO Teddy Morse said.
"Our family-owned organization prides itself on maintaining high quality and values, which mirrors the communities we are entering. St. Robert is a beautiful city with an impressive amount of passionate on-road and off-road enthusiasts, and we look forward to serving them well," Morse continued.
The Ed Morse Automotive Group is headquartered in Delray Beach, Fla., and has been family-owned for more than 75 years.  This acquisition will add eight employees to its base of more than 2,000 employees, growing the group's locations to 36 dealerships, 76 franchises and 25 automotive and motorcycle brands.