Peter Kelly to succeed Hallett as KAR CEO on April 1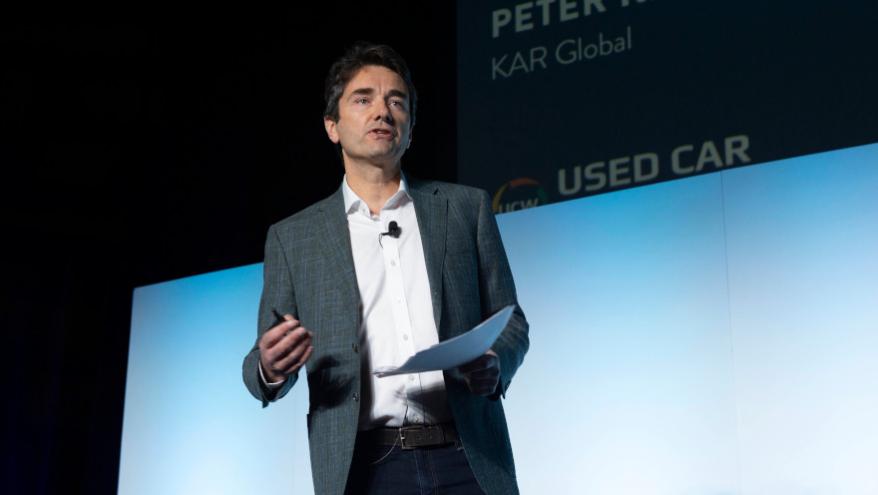 CARMEL, Ind. -
KAR Global will have a new chief executive officer on April 1.
The company announced Tuesday afternoon that KAR president Peter Kelly will succeed Jim Hallett as CEO.
Hallett, who has been CEO since 2009 and KAR's chairman since 2014, will become the company's executive chairman. He will continue in an advisory role with KAR.
Hallett will remain chairman of KAR's board. Kelly will become a board director on April 1.
Hallett's time with the company dates back to 1993, when he joined as ADESA Canada's president. Three years later, he was named ADESA's president.
He headed up the auction company's initial public offering in 2004, before leading ADESA's leveraged buyout and merger with Insurance Auto Auctions in 2007.
That combined company went public in 2009 as KAR Auction Services, Inc., eventually becoming KAR Global several years later.
"Peter Kelly is a pioneer who helped ignite KAR's digital transformation almost a decade ago when he brought OPENLANE into our company," Hallett said in a news release. "Over the past several years, we've partnered closely to sharpen our strategy, evolve KAR's operating model and extend the company's leadership position in digital used vehicle marketplaces.
"Peter is a bold, decisive leader with a track record of building high-performing teams, and his entrepreneurial mindset makes him the perfect choice for our people and for KAR's future," he added. "I'm confident his leadership of our company and industry will continue to deliver meaningful value to our customers and our stockholders."
Kelly has been with the company since its 2011 purchase of OPENLANE, where he was co-founder, president and CEO.
He was named KAR's chief technology officer in 2013, before taking on the role of president of its digital services group the next year. Kelly became president in 2019.
"The prospect of leading KAR further into our digital future is humbling and exciting," Kelly said in a news release.
"The used-vehicle industry is continuously evolving, creating new opportunities for growth and expansion in North America and internationally," Kelly said. "Our combination of digital capabilities and physical infrastructure is unmatched in the industry and positions us well to capture these opportunities. I remain committed to investing in people, data and technology to deliver great outcomes for our customers and achieve our business goals."
Kelly later added: "It has been an honor and a privilege to work with, collaborate with and learn from Jim. And I am very fortunate to begin my tenure as CEO from a position of strength reinforced by Jim's love for this industry and company, as well as his commitment to safety and innovation."