Pohanka joins 2 other dealer groups investing in Orbee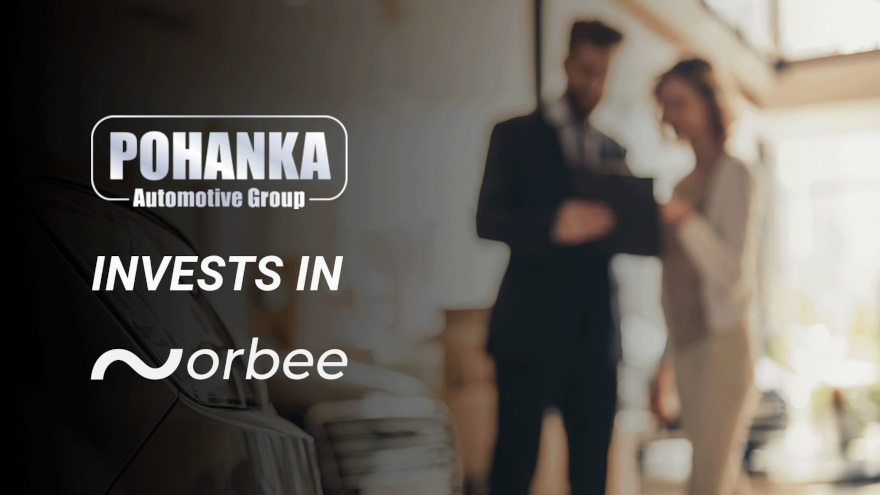 Pohanka Automotive Group recently invested in Orbee, a leading provider of marketing technologies.
According to a news release, Pohanka's investment into Orbee revolves around the common goal of driving innovation across the automotive software ecosystem. The dealer group's strategy of connecting legacy systems with new capabilities such as Orbee's Customer Data Platform (CDP) and Marketing Automation Platform (MAP), will provide a reference design for other dealership groups, too.
With more than 100 years in business, Pohanka is one of the oldest automobile dealerships in the nation with locations in Maryland, Virginia and Texas, employing more than 1,700 team members. The group sells a wide range of vehicle makes, including Honda, Lexus, Acura, Hyundai, Nissan, Chevrolet, Mercedes-Benz, Toyota, Volkswagen, Ford, CDJR and Kia.
"Unlocking siloed data about each customer's journey from DMS databases and OEM marketing programs will allow dealerships to engage with their customers, with the right message, at the right time, with the right offer" said Andrew Carrington, chief of innovation, technology and applications at Pohanka Automotive Group. "Orbee's enterprise marketing system enables us to increase the untapped lifetime value of our customer relationships while offering each one a personalized experience, especially in high-margin fixed operations."
Pohanka is joining Holman and Flow Automotive in its investment in Orbee. Holman made its move in August.
As dealership groups with strong brand equity continue to expand their customer base and rooftop footprint, Orbee said they have reached a point where connecting and activating their rich datasets becomes daunting.
Orbee has created a data-centric marketing cloud that makes it easy to analyze, segment and engage customers with automated marketing across all first-party and third-party channels.
Orbee's open platform enables robust integrations through Application Programming Interfaces (APIs), Software Dev Kits (SDKs), a strong product pipeline, and through custom development services.
"We are so thrilled to have the Pohanka Automotive Group join our strong investor base that all share our vision where data connectivity takes the customer experience and marketing efficiency to new heights," Orbee co-founder and CEO Atul Patel said. "With our direct collaboration with the technology team at Pohanka, Orbee will further enhance its capabilities and know-how so that we can help every dealership increase their enterprise value through data they already own and marketing they can control."