Privacy4Cars expands its Vehicle Privacy Report tools, widens its reach into Europe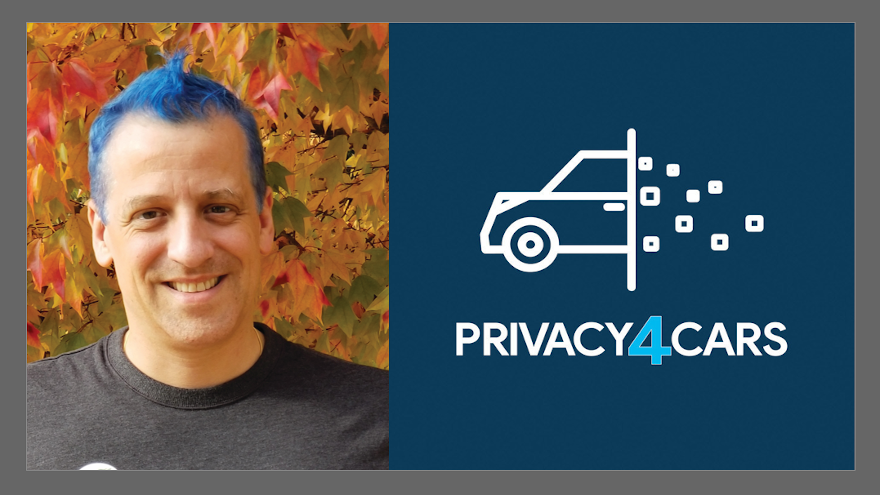 Privacy4Cars, a technology company focused on solving vehicle-related privacy challenges, has added new features to its Vehicle Privacy Report — and is bringing that tool to Europe.
Privacy4Cars' Vehicle Privacy Label, the icon-based tool that shows what data auto manufacturers collect and share or sell, has expanded to include information about the privacy practices of popular infotainment apps such as SiriusXM, Android Auto, Apple CarPlay and Amazon Alexa.
A section called Vehicle Privacy Protections has also been added to help vehicle owners understand what policies their auto finance and insurance companies have to safeguard the personal data in their vehicles – and empower consumers to demand greater protections.
In addition, the company has doubled the number of vehicles from which consumers can get key privacy facts by entering the VIN to about 600 million, making Vehicle Privacy Report 2.0 now available in Canada, the U.K. and the European Union, following its May launch in the U.S.
The report is available at vehicleprivacyreport.com.
"European residents, while having some of the strictest privacy regulations in the world, will be surprised to see how much personal information is collected, shared and abandoned by companies in the auto space — and how wide the gap between legal requirements and business practices can be," Privacy4Cars founder and CEO Andrea Amico said in a news release.
"Our research found four out of five cars in Europe — including the U.K., Italy and Germany samples — are being resold containing sensitive, unencrypted data of consumers, despite auto lenders, fleet leasing, insurance, and dealerships having no lawful basis to process it."
Amico said the goal of expanding the Vehicle Privacy Report into Europe is "to bring greater transparency to consumers and help them assert their rights — for free" and "to give opportunities to auto businesses to demonstrate how they make privacy part of their value proposition and better care for their customers."
Privacy4Cars said consumers have accessed the Vehicle Privacy Report site for free reports nearly 100,000 times since its launch, and dealerships have used the technology to display vehicle-specific privacy labels to car shoppers online. The company said it places more than 1.5 million of those labels per week.
Privacy4Cars has already received accolades in Europe. This week the company was named 2023 European Start Up of the Year by Informa Tech/WardsAuto at the European Informa Tech Automotive Awards ceremony in Berlin.