Q3 is Weakest For Used-Car Prices Since 2002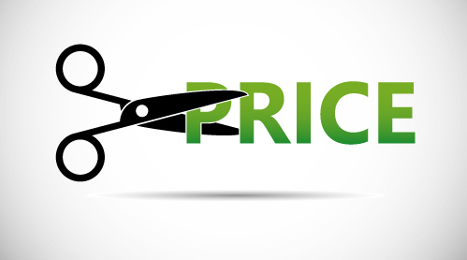 McLEAN, Va. -
After falling for the third straight month in September, auction prices are expected to continue their downward trend this month.
Last month, wholesale prices of vehicles up to 8 years in age fell by 3.6 percent from August, according to NADA Used Car Guide's October Guidelines report.
This decline was well above the 2.8 percent average decline for the month over the course of the last two years.
And seasonality is predicted to rear its head this month, making October one of the weakest months of the year for used prices, "especially given the above average losses witnessed over the past few months," NADA's Jonathan Banks said in the report.
Auction prices are expected to drop between 3.1 percent and 3.6 percent this month when compared to September, according to NADA.
In 2013, used prices fell by 3.6 percent in October, showing similar year-over-year trends.
Similar to trends seen in September, price declines for this month are expected to be the heaviest for the luxury car, luxury utility and midsize vans segments.
Subcompact, compact and midsize car depreciation should continue to be above average as well, the report stated.
Last month, the subcompact compact and mid-ize car segments saw prices fall by 3.6 percent, 3.9 percent and 3.7 percent, respectively.
In October, midsize and large pickups are expected to tout the strongest price retention, while depreciation for remaining segments should revolve around the industry average, according to NADA.
Prices were on a downward trajectory even before fall arrived. In fact, combined, the rate of depreciation over the past three months ended up marking the weakest third quarter for used prices observed since 2002.
In September, NADA's seasonally adjusted used-vehicle price index fell down to 121.4 from August's 122.7.
Interestingly, even though prices have been falling at a more rapid pace in the second half of the year, prices year-to-date remain 1.6 percent higher than the same period of last year.
This is due in part to the large pickup segments. Prices for this segment sit 10.2 percent higher than the same period of last year.
Prices for large SUVs, midsize vans and midsize utilities have grown by 3.5 percent to 4.7 percent, while compact and midsize car prices are on average 2.6 percent higher.
Looking out beyond this month, NADA predicts prices will fall 2.5 percent in November before falling back to a rate of 1 percent to 1.5 percent depreciation in December to finish out the year.