Radiant Ride rolls out certified dealer network to boost service retention and revenue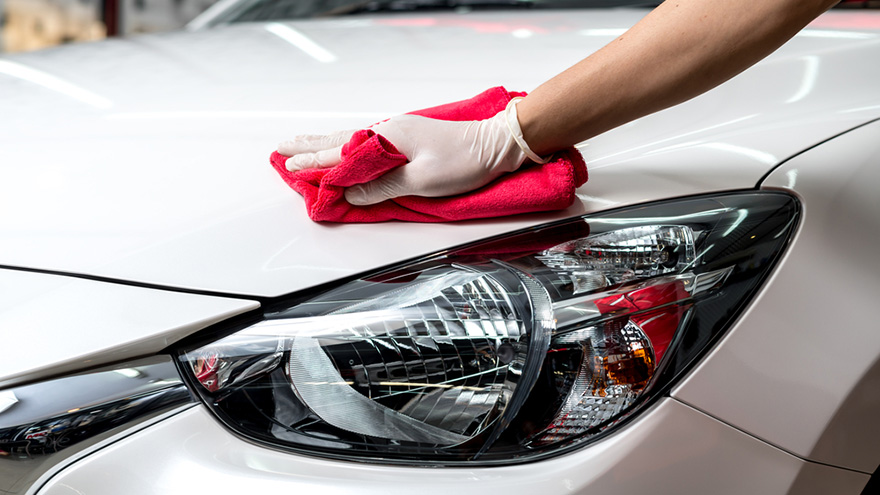 Here's another option for franchised dealers to generate revenue either via an F&I product or in the service lane.
Radiant Ride, specialists in professional cosmetic restoration services and customer retention, announced the launch of its certified dealer network for franchised dealership service departments.
The company highlighted on Monday that participating dealers are certified to provide customers with vehicle cosmetic repairs at the same time as vehicle maintenance services. These dealers can leverage existing cosmetic repair activity performed by mobile technicians to give customers a convenient, one-stop shop for keeping their vehicles running properly and looking new.
Radiant Ride said pilot dealers have seen a lift in customer retention, revenue and CSI.
According to Nick Wharton, service manager for Infiniti Modesto in northern California, the No. 1 benefit is convenience for the customer, followed by extra income for his department.
"Radiant Ride customers often have the appearance of their vehicles improved while in for routine service. We enjoy the extra income from sublet charges, and these customers are happy they stayed with us," Wharton said in a release from Radiant Ride.
Dealers can sell Radiant Ride Certified cosmetic services as an F&I product or in the service lane.
This cosmetic service agreement, like a mechanical agreement for a vehicle's engine, powertrain and other systems, can provide specified levels of prepaid interior and exterior cosmetic services.
The Radiant Ride certified package is usable for five years for new vehicles and three years for use and certified pre-owned vehicles.
Customers also receive a Platinum "Take Home Kit" for immediate value that includes a variety of cleaning and protectant products.
Radiant Ride said the automotive cosmetic and reconditioning industry generates $5.4 billion in annual revenue. This sector of the industry is known as SMART care, an acronym for Small to Medium Area Repair Technicians, commonly referred to as mobile cosmetic services.
Radiant Ride partners with these technicians to provide cosmetic repairs in the dealership service department while a customer's vehicle is being serviced. Now motorists can have cosmetic blemishes on their vehicle addressed immediately at their dealership during other maintenance without having to involve their insurance company.
Dealers retail the Radiant Ride SMART cosmetic service agreement for $795 to $995.
Typical repairs include on-site paintless dent repair, wheel curb rash repairs, glass repair, interior upholstery, and headlight restoration. As drivers hold onto vehicle longer, and the average age of a vehicle on the road inches up to 13 years, the need for cosmetic repairs will continue to grow, according to Radiant Ride
With proof of concept established in top northern California dealers and a recent partnership agreement with CARFAX, Radiant Ride is rolling out to other states in the Western region, with hopes of growing nationally to make cosmetic recon repairs a mass market service in automotive car care.
"Getting a dent or a scratch on a car is frustrating for any driver and getting it fixed is usually a top priority. But body repair shops can take days or even weeks to fix relatively minor damage and they often charge top dollar," Radiant Ride founder and CEO Earl "Sticks" Brown said.
"The opportunity is ripe for dealers to capture this business while the customer is already in the service bay. Making cosmetic repairs easy and affordable increases customer retention, revenue, and CSI," Brown continued.
To be eligible for certification, dealers must meet OEM CSI standards, integrate the Radiant Ride API with the DMS, and install e-contracts and service plan forms within F&I programs. Radiant Ride promotes participating dealers through dealer-branded video content in F&I, showroom monitors, and QR code brochures in the service drive.
"The demand for SMART Repairs is there. According to the International Carwash Association, up to 70 percent of new car buyers want their car to look brand new for at least five years after purchase," Brown said. "And, in a recent survey we conducted with 115 customers in 12 dealerships, 89 percent stated that they would have cosmetic repairs done at a dealership during routine maintenance if it were available. Consumers want to feel pride in driving the vehicle, as well as keep up its appearance to get top dollar when it's time to trade in. However, taking a vehicle to a body shop can be inconvenient and costly.
"Consumers whose cars suffer minor cosmetic incidents don't always know what to do about them – or if they do, how to source repairers and get those blemishes corrected quickly and affordably," Brown went on to say. "Dealers solve this dilemma for their customers by providing a one-stop solution for cosmetic repairs."
For more information or to apply for the Certified Dealer Network, visit this website or contact Brown at sticks@RadiantRide.com.