Renovo Services Rolls out Repo Agency Scorecards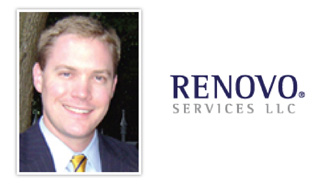 CHICAGO -
Renovo Services recently released its agency scorecards for the forwarding company's repossession partners.
The company highlighted its Get Best Agent (GBA) program identifies the agents in a defined ZIP code range and uses several weighted metrics to automatically select the best agents.
Officials indicated the primary metrics used to evaluate the best agent are recovery rate, update compliance, condition report compliance and average days to recovery.
Within the agency scorecard, Renovo pointed out an agency can see the statistics required to place in specific percentiles such as top 10, middle 50 and bottom 10.
Additionally, the company went on to mention repo agencies can review their statistical proficiency in the important categories relative to their national peers. The agencies overall percentage per category determines their peer ranking percentile per category — their overall GBA Score Percentile shows their aggregate ranking amongst their peers.
Repo agencies can view their scorecard by logging onto to the Iris 2.0 system.
"The scorecard leverages our clients' core requirements and is designed to help our recovery partners identify key opportunities for improving the scores produced by the Get Best Agent algorithm," explained Renovo Services chief operating officer Wes Goebel.
"Renovo utilizes GBA as the key driver of order flow to Agencies irrespective of whether that agency is one of our network repossession partners or an allegiant agency," Goebel continued.
"The reporting updates on a daily basis so that progress will reflect all orders received every time an agency logs into our Iris 2.0 system," he added.