Report: Quality of work, experience key to service department customer retention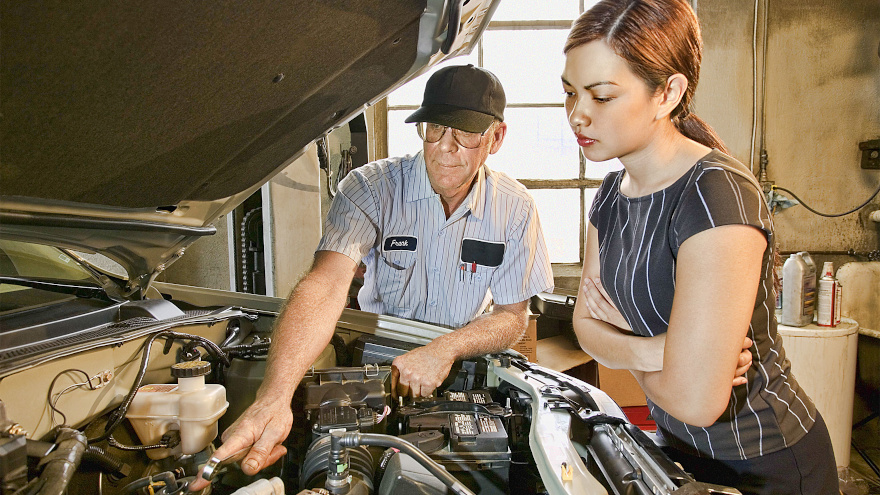 Quality of work and customer experience are more likely to drive vehicle service customers to return to a dealership for future maintenance and repairs than price, according to a survey conducted by DriveSure.
The provider of customer retention products for new car dealerships released the 38-page 2023 Dealership Service Retention Report on the findings of its survey of 1,380 vehicle owners who use a dealership for at least some of their service needs.
The report focused on factors that cause customers to return to the dealership for service, factors that can drive them to the competition and methods of communicating with customers.
The survey found the No. 1 driver of customer retention is quality of work — the same result as in DriveSure's previous survey in 2020. But this year, quality of customer service moved into second place ahead of price, followed by service appointment availability, which was also a significant factor.
One opportunity pointed out by the report is in tire sales. The report showed just 33% of the customers surveyed purchase tires from a dealership — the majority (52%) of those who don't go to tire store franchises.
Awareness is a major issue, as 29% of the respondents weren't sure whether their dealership sells tires. Among those who know the dealership sells tires, the percentage who buys from the dealer jumps to 43%.
In the area of communication, text has become the preferred method for consumers younger than 55 for updates or information from the dealership between service visits, and for all ages while the vehicle is being serviced.
"Customer retention in the service lane is critical to success, both for fixed ops profits and for increasing vehicle sales," DriveSure president Bill Springer said in a news release. "We originally ran a survey in 2020 because we wanted to help dealerships better understand why some vehicle owners return for service and others don't. Three years and a global pandemic later, it's enlightening to see what's changed and what hasn't, and what dealerships should be focusing on today."
The DriveSure 2023 Dealership Service Retention Report is available for download here.