Resolve to keep tabs on your used-vehicle inventory and omnichannel sales operations, say NADA show presenters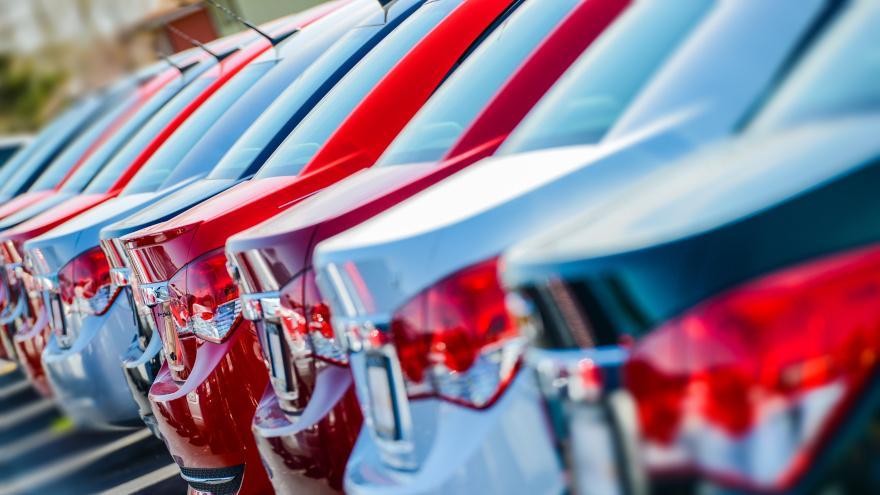 Amid predictions that used-vehicle prices and sales are poised to fall, dealers should start the new year resolving to keep a close eye on their used inventory and resist the urge to stock more vehicles than they typically sell in a rolling 30-day period — with a few exceptions.
That enables them to "buy and sell in today's market" and avoid being stuck with aged inventory, said Tommy Gibbs, owner of Tommy Gibbs & Associates, which specializes in used-vehicle management and leadership skills training.
Dealers that adhere to disciplines and processes to manage their used inventory, largely insulate their operations from market fluctuations, Gibbs added.
"Aged inventory is kind of like two hands around a dealer's neck choking him. Until you get those hands off of your neck, you're always going to be struggling," he said, during an early December interview.
"What I mean is, if a dealer has a lot of aged inventory that's around 60 days old, they're always running behind trying to work their way out of problems and dealing with inventory that is not of current value."
Gibbs is among the industry experts slated to conduct presentations at this week's NADA Show in Dallas.
Also scheduled to make a presentation at the show is Dale Pollak, an executive vice president at Cox Automotive, and founder of vAuto, inventory management software. He agrees that dealers need to be diligent about inventory management.
Slower used-car sales, higher depreciation
In 2021, when new-car inventory constraints caused consumers in large numbers to turn to used vehicles to fill the void, dealers were emboldened to stock used vehicles in excess of their typical 30-day sales window, Pollak said.
There were no depreciation consequences because the values of those vehicles actually grew.
But as 2022 progressed, higher interest rates and higher volumes of some new vehicles, helped slow used-vehicle sales and speed up their depreciation, Pollack said.
Consider this:
Used-vehicle values increased, approximately 40% between Jan. 1 to Dec. 31, 2021 but declined 18-19% between Jan. 1 and mid-December 2022, Pollak said.
The most common interest rate on a 72-month loan, which is a common length among used-car buyers, was approximately 4.25% a year ago, compared to around 7% in mid-December and is likely to go higher, Pollak said.
"We anticipate by the end of 2022 used-vehicle wholesale values will have fallen 20%," Pollak said. "Typically, used-vehicle values rise at the beginning of the year, but in the first quarter of 2023, used vehicle values are expected to fall."
Technology can help
That means dealers should also make sure their inventory is priced correctly and technology that can help with that, he added.
In the past, Pollak urged dealers to price every vehicle to move as fast as possible using a strategy he called "Velocity."
Optimal turn times
But data science technology has evolved, and his company's ProfitTime Global Profitability Solution software utilizes a variable management strategy to help dealers understand the unique investment potential of individual vehicles. That means "there are some cars that should be turned very fast, and there are other cars we can afford to turn a little bit slower for the sake of more profit," he said.
Vehicles in which dealers' investments are close to retail market value and from a market standpoint have high day supply and low retail volume, should be priced to move within 20 to 30 days, Pollak said.
Sales of vehicles in which dealers have big spreads between their wholesale and market values, and from a market standpoint have low day supply and high retail volume need to turn within 40 to 50 days, Pollak said.
"ProfitTime also provides recommended price ranges for each car to achieve those optimal turn times," Pollak said. "Today we have a pretty good idea which cars are which."
Omnichannel sales -vs- dealerships
Denise Chudy, also a scheduled presenter at NADA's show, suggests that dealers might want to take heed to the successes and shortcomings of used-car retailers CarMax, Carvana and Vroom, which have positioned their respective omnichannel sales approach as viable alternatives to traditional dealerships.
Chudy, the director of marketing and communications with the Magnificent Mile Association, a business district in Chicago, also has an extensive background in online automotive.
Prior to her current position, Chudy was chief growth officer in charge of sales and marketing at Friendemic, a digital platform geared to automotive and powersport dealers and manufacturers. She left Friendemic in September when it was acquired by another company.
She is also a founder of LotLinx and has served as vice president of national sales with Cars.com and the head of automotive at Google.
Before departing Friendemic, Chudy was involved with extensive research of CarMax's, Carvana's and Vroom's customer reviews on sites such as Google and Yelp!
The idea was to study what consumers said about those used vehicle retailers when they wanted to inform other cars buyers, without being prompted to do so.
Those studies revealed that car shoppers definitely like the omni-channel model but become frustrated when customer service representatives don't meet their expectations, Chudy said.
Train and empower employees
CarMax, she said, does well in customer service and has trained and empowered its employees to fix things for customers when things go awry.
Some CarMax reviewers, for example, complained: "I came in at noon and I had to sit there for two hours," and in the next sentence wrote, "but Bob came over and he really helped me'," Chudy said.
"CarMax is good at extinguishing issues and getting a person to a happy place," which is something the other online retailers lacked, she said. Employee training is key, she said.
The studies also revealed that the word "dealer" also seemed to have a negative connotation with many online reviewers who said things such as "I'll never go back to a traditional dealer," or "I'll never buy a car from a dealership again."
Chudy suggests that dealers consider repositioning themselves as "retailers" and their dealerships as 'stores."
She adds: "If you want to be a part of this growing consumer body that wants to do more online and wants to use digital tools, maybe don't call yourself a dealership."