Retail used-car prices likely to continue easing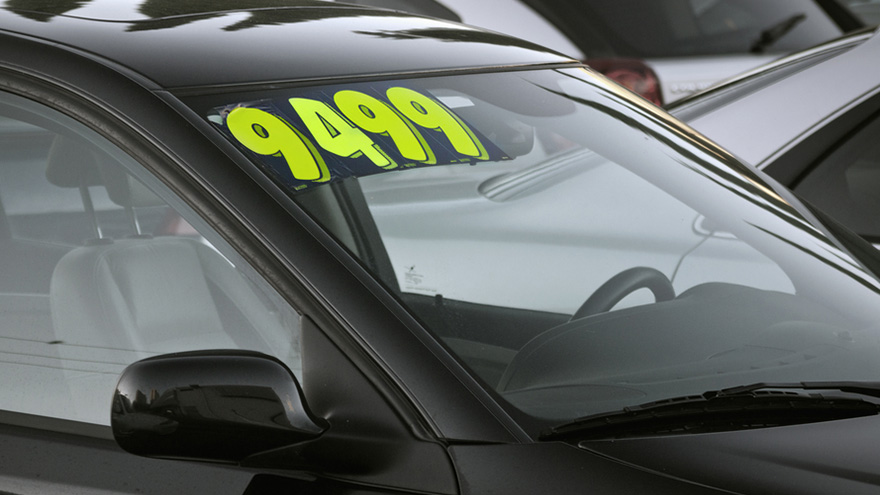 Softer used-car retail prices in July might be just the beginning of stronger buying conditions for consumers on the hunt for a pre-owned car, according to an analysis from CARFAX released Monday.
Asking prices for used vehicles were down month-over-month in six of the seven segments tracked by the CARFAX Used Car Index, suggesting the retail market has finally followed the price slowdown that has already started in wholesale.
"We'd heard for months that used-car prices at auction — where dealers often buy cars for their dealerships — were dropping, but we hadn't seen the same reflected in asking prices on Carfax.com," CARFAX said in its analysis of the index.
"Now, however, we're seeing drops in nearly every category, with only the used car segment (sedans, coupes, and hatchbacks) seeing an increase in its average price and just a nominal increase of $26."
Among other segments in the index, CARFAX estimates luxury SUV prices fell roughly $500 month-over-month, with SUVs softening about $400, pickups falling $300 and hybrids/electric vehicles down over $600.
In addition to the price declines from June, six of the seven segments also showed lower prices year-over-year, according to the CARFAX data.
SUV prices are down 5.4% from July 2022, cars fell 2.7% and luxury SUV prices are off 6.0%.
Luxury car prices are down 10.9% year-over-year, vans fell 5.7% and hybrids/EVs have shown the largest drop at 19.6%, CARFAX data shows.
The latter may be particularly good news for used-car shoppers interested in EVs, as more of those would now qualify for federal tax credits.
Meantime, pickup truck prices (up 3.8%) were the only segment to show an increase from July 2022.
Going back to the month-over-month price softening, CARFAX said July easing from June is, "good news for used-car shoppers who need to buy right away and possibly even better news for those who can wait."
They added: "The last time prices fell for used cars, they dropped for several months. That suggests this new downturn could continue for at least a few more months."
In a Smoke on Cars report from last week, Cox Automotive chief economist Jonathan Smoke estimated that there has been a 3% drop in used-car retail prices since peaking in April.
"Used-vehicle prices should see even greater declines over the next three months following large wholesale declines in May, June, and July. Vehicles are depreciating assets," Smoke said in that report. "The unique conditions that led to unprecedented appreciation in vehicle values in 2020 and 2021 have been replaced by more normal conditions where demand and supply are more balanced."