Reviver joins 'world's largest weekly car show' as Diamond sponsor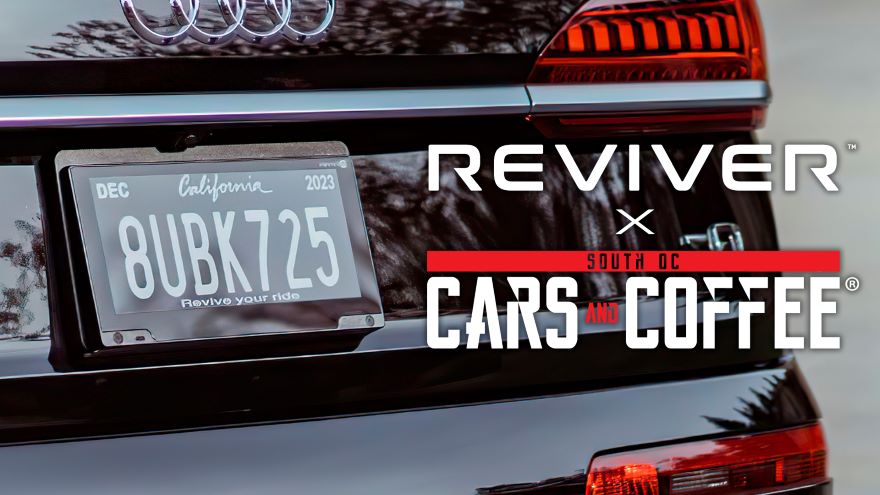 Automotive technology company Reviver has partnered with South OC Cars and Coffee to support the organization and showcase Reviver's digital license plate, the RPlate.
South OC Cars and Coffee in Orange County, Calif., is among the 29 affiliated Cars and Coffee clubs throughout the world. It bills itself as the world's largest weekly car show, drawing between 1,500 and 3,000 vehicles and thousands of spectators each week.
The show includes hypercars, supercars and exotics, as well as vintage, classic, muscle and sports cars, hot rods, rat rods, pickups, 4x4s and motorcycles. Attendees include celebrities, TV crews shooting on site and manufacturers showcasing new models and prototype vehicles.
"South OC Cars and Coffee is a perfect match for the innovations we are creating with the digital RPlate," Reviver founder and chief strategy officer Neville Boston said. "We view every driver as unique, with varying tastes and personalities, from hardcore gearheads and enthusiasts to fun-loving creatives.
"The RPlate is ideal for the attendees at these events, who take great pride in their ride and seek the latest in technology to enhance their vehicles and the driving experience."
Reviver's Diamond sponsorship includes visibility through social media, merchandise, signage, website, videos and a priority location at the shows.
James Wehr, co-founder and owner of South OC Cars and Coffee called the RPlate "fantastic."
"I've had it on my vehicles and have supported the brand personally for the past three or four years," he said. "Given that every person at our events falls within the Reviver target audience, we believe this will be a very exciting and productive relationship."
The RPlate is a digital license plate that includes a connected vehicle platform, offering services such as registration renewal and personalization, and security features such as simplified reporting if stolen.