Service drive activity lags despite predicted uptick in vacation driving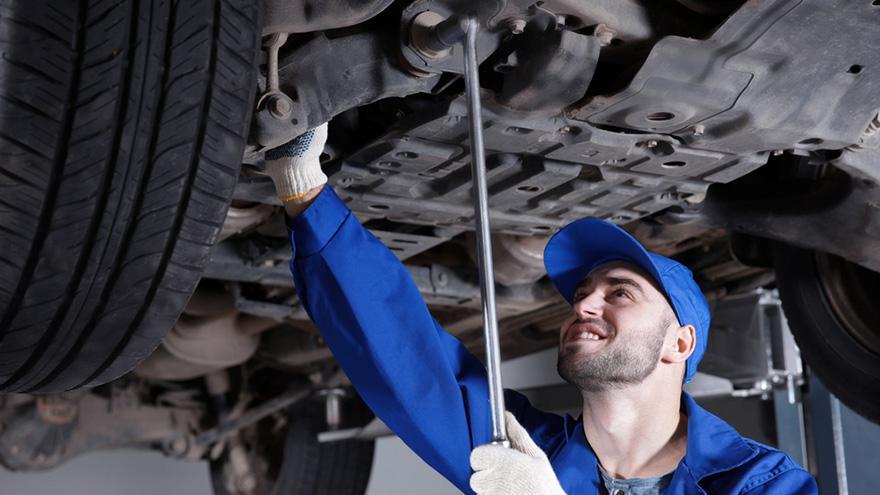 Both AAA and TransUnion predicted notable travel activity happening on the roads this Memorial Day weekend and beyond.
However, a recent analysis by Cox Automotive of Xtime metrics showed the car owners might not have done a lot of vehicle maintenance before beginning their journeys.
Cox Automotive indicated that service activity and revenue at franchised dealerships in the U.S. decreased in April compared to the previous month. However, the Repair Order Revenue Index increased compared to last year and reached a record high in March, while the Repair Order Volume Index has decreased compared to April 2022.
Analysts found the April Repair Order Volume Index decreased to 82.0, down 9.1% month-over-month from March's upwardly revised number and 6.6% lower compared to April of last year.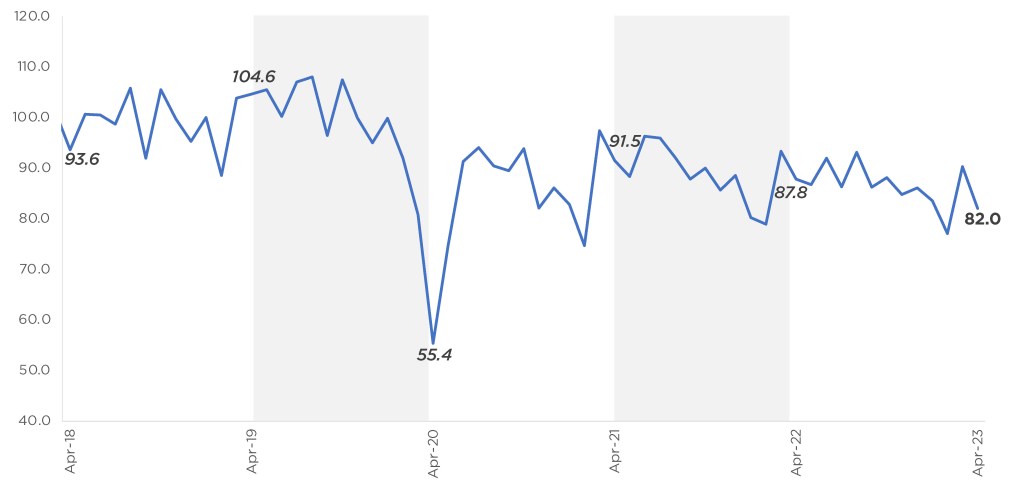 Source: Cox Automotive
At 133.5, April's Repair Order Revenue Index was 0.5% lower than March's upwardly revised reading but rose 5.3% year-over-year.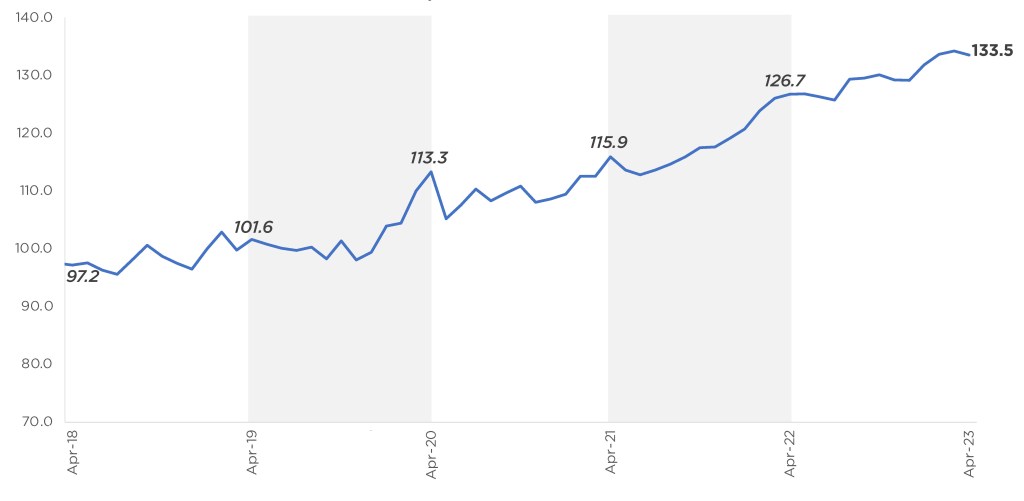 Source: Cox Automotive
Cox Automotive added the average revenue generated per repair order decreased by $3 off the record high reached in March.
The monthly Xtime volume and revenue metrics are designed to showcase average service department performance over time, with the information indexed to January 2019.
The two top-line measures provide a glimpse into service department performance at franchised dealerships in the U.S. Xtime, a Cox Automotive brand, provides software that helps dealers facilitate more than 10 million service appointments monthly.
Whether dealers use Xtime or another platform, they might be seeing more service activity later this spring and summer after consumers head to the beach, mountains or the homes of family and friends.
AAA forecasted that Memorial Day road trips will be up 6% over last year, with more than 37 million Americans driving to their destinations
And according to new consumer research from TransUnion, Americans are planning to hit the road for their late spring and summer vacations this year, with 43% of households choosing road trips as their top travel plan.
Overall, 46% of respondents told TransUnion they planned to travel more this spring and summer than they did last year, with 47% planning to travel the same amount and only 8% saying they planned to travel less. Notably, there was not much variance across income levels; however, children were a major influence for travel preferences.
"After several years of feeling pent up, Americans are hungry for travel and making it a priority despite a challenging economic environment," said Cecilia Seiden, vice president of TransUnion's travel and hospitality business. "While that sentiment seems to be near universal, the particulars of when, why, where and how vary greatly."
That same assessment could be made about when vehicle owners will call or text service departments seeking appointments.
"Car owners are keeping their vehicles longer and investing by servicing and repairing their vehicles, without the worry of large monthly loan payments," said Skyler Chadwick, director of product consulting at Xtime, in a Data Point that highlighted the latest Xtime information.
"Higher service costs pushed total service revenue per dealership to a record high for any April in the past five years. Most consumers understand that maintaining their car is still much cheaper than buying a new one, especially when considering the typical monthly payment for a new vehicle is over $750," Chadwick continued.
And those costs are why Tekion and Sunbit finalized a partnership this week to help dealership customers pay for repairs.