ServNet adds California auction to group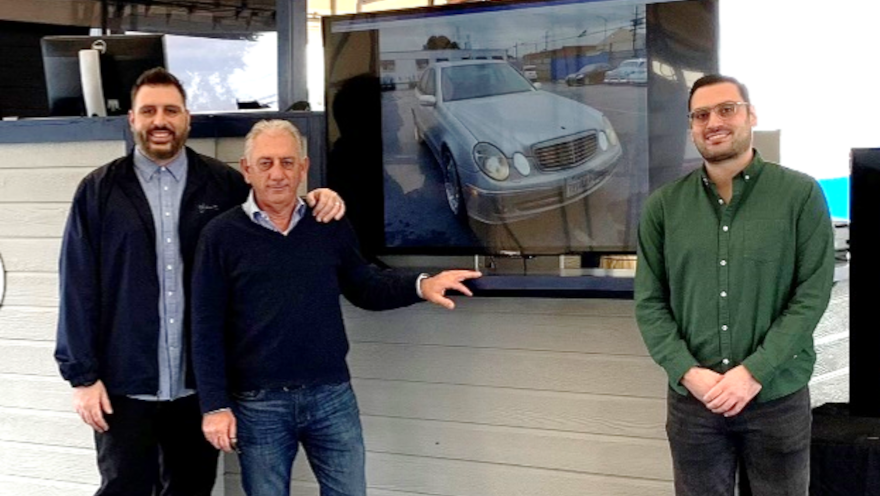 ServNet has expanded in California with the addition of All Valley Dealers Auto Auction, which is located in the North Hollywood neighborhood of Los Angeles.
The Soghomonian family owns and operates AVDAA, which was built in 1986 by Victor Soghomonian, who continues to run the auction with his sons.
Justin Soghomonian is vice president and Brandon Soghomonian is online director and controller.
AVDAA holds sales on Tuesday afternoons and Friday mornings and averages 800 vehicles consigned per week. Its consignors include CPS, Mechanics Bank, Exeter and franchised dealerships in the Los Angeles area.
"ServNet continues to expand its national footprint, and we are happy to announce the addition of All Valley Dealers Auto Auction to our roster of the country's premier independent auctions," ServNet president Chad Bailey said in a news release.
"AVDAA commands an impressive sector of the market in the Southwest distinguished by a superior location in the heart of Los Angeles," Bailey said. "We admire the Soghomonian family for their dedication to the business and devotion to their customers, and pleased to include them in the ServNet family."
Justin Soghomonian added: "ServNet auctions are known for the strength of their leadership, the quality of their employees, and the superior services they offer. It is an honor for us to carry the ServNet banner. We look forward to an exciting future for us and our customers as we expand our presence in this market and take our place in ServNet's national network."
ServNet recently added Great Lakes Auto Auction, as well.
That auction, formerly Wolfe's South Bend Auto Auction, was sold to Ryan Clark and Chad Anderson, who operate Greater Rockford Auto Auction.
"I join with all the ServNet owners in welcoming All Valley Dealers Auto Auction and Great Lakes Auto Auction as our newest auction members," said Bailey. "Both auctions have established reputations for their dedication to their customers, high standards of service and commitment to the industry. The addition of these two strong auctions further strengthens ServNet's position in the marketplace and brings the benefits of ServNet's network to more customers in all parts of the country."