Shift to merge with Insurance Acquisition Corp., go public on NASDAQ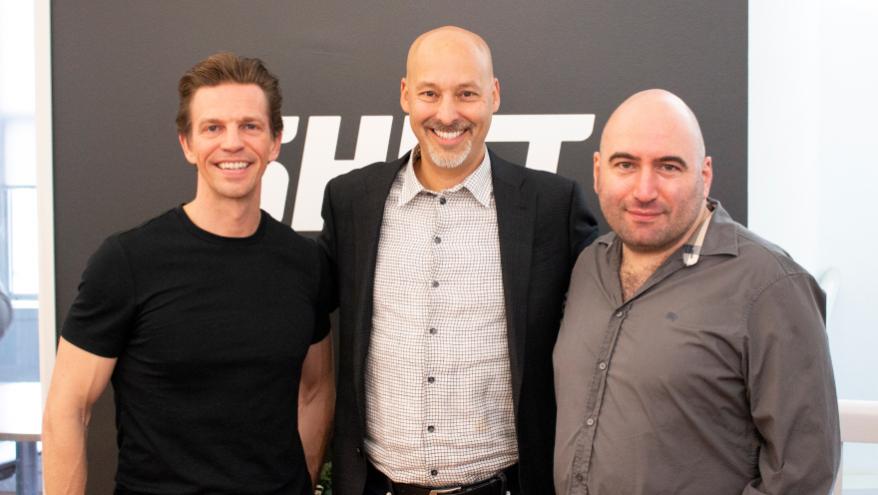 SAN FRANCISCO -
Vehicle ecommerce platform Shift plans on going public in the third quarter through a merger agreement announced Monday with special purpose acquisition company Insurance Acquisition Corp.
The latter is publicly traded on NASDAQ.
The merger is projected to close in Q3 and once it does, IAS plans to change its name to Shift Technologies, Inc. The combined company will remain on NASDAQ and Shift's management will continue to operate the combined company.
Shift would become the third player in its space to go public. Vroom launched its initial public offering earlier this month, after announcing its IPO plans in May. Carvana went public in 2017.
"Shift's mission is to make car purchase and ownership simple. Merging with Insurance Acquisition Corp. is the next step in our evolution and will enhance our ability to scale our operations as we continue to deliver one of the industry's broadest selections of used cars via our powerful technology platform," Shift co-chief executive officer George Arison said in a news release.
"We look forward to partnering in a transaction that provides an efficient path for a successful transformation to a public company," Arison said.
Shift co-CEO Toby Russell added: "Our high net promoter score demonstrates our success in delivering a simple, satisfying car buying experience for consumers, and our strong market penetration in our core markets demonstrates our ability to effectively scale the business.
"We operate in a massive market and we believe that there is a significant opportunity to continue to rapidly grow our business," Russell said. "We are actively pursuing our growth initiatives as we execute on our vision."
The aggregate consideration in the merger is approximately $380 million in Insurance Acquisition Corp. Class A common stock. An additional 6 million shares would be earned with the combined entity hitting specific price targets.
As part of the merger, institutional investors like Fidelity Management & Research Company, LLC, and ArrowMark Partners are committed to a private purchase of $185 million in IAC Class A common stock. That would close at the same time as the companies merge.
IAC intends on registering the private shares shortly after the merger closes. It is planned for the combined company to retain cash up to $300 million after the deal for working capital and fund growth.
In the news release, IAC board chairman Daniel Cohen said: "We are excited to partner with Shift and its world-class management team as it leverages its technology platform to disrupt the $840+ billion used car market.
"With its tremendous, ongoing success in its core markets, we believe that this merger and its accompanying capital infusion will enable Shift to expand its product offerings and execute on its growth strategies."