ShowroomXpress aims to help solve digital retail puzzle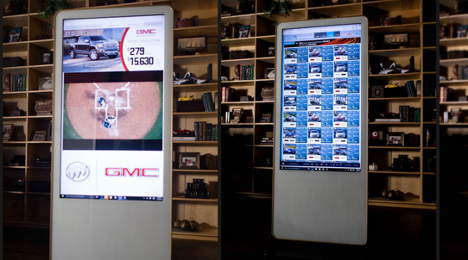 PLANO, Texas -
The way Bruce Thompson sees it, the process of auto retailing hasn't changed tremendously in the past 50 years, albeit one big exception: the Internet.
But even within that massive change, there are some gaps the industry is still trying to fill.
Put it this way: You can go on Amazon and buy just about any product, Thompson said. But dealer-to-consumer car sales online? That's a puzzle that is still being put together, and one that many across the car business are trying to solve.
As for Pearl Technology Holdings — where Thompson is chief executive officer — the company is aiming to tackle the e-commerce demands of consumers through a product it is launching at this spring's NADA Convention & Expo called ShowroomXpress.
According to a brief provided by Pearl, the tool is an "on-demand automotive retail platform" for franchised dealers that lets consumers take on the "various elements of a vehicle purchase/trade-in in their own way, at their own pace" — essentially letting the consumer tackle various steps of the car shopping process when and where they so choose.
Or, as Thompson put it, ""start anywhere and complete anywhere."
That can be through a widget installed on the dealerships' website if the shopper wants to take care of certain elements outside of the store. Part of ShowroomXpress also includes the option for dealers to have 6-foot in-store kiosks where the consumer can handle things digitally from within the store.
The program aims to trim time off of what can often be a long, arduous process.
"I think the biggest buzz right now is digital retail — how do we get there?" Thompson said. "And so, this is really what we call 'express automotive retailing.' And it's a 'clicks-to-bricks' solution."
Being able to have a dealer-to-consumer car-buying process online is what shoppers are demanding, particularly the millennial generation, Thompson said.
He believes a product such as ShowroomXpress is what the future of auto retailing may look like.
"We live in a different culture today. We're a connected society. Everybody's on a smartphone," he said
Thompson points to the usage of services like Amazon and Uber, but adds that, "the only thing that really hasn't changed is the way we buy and sell vehicles."
"And so I think the companies and the dealers that can bring a true digital retail, streamline express solution to the public are going to win. And that's why folks like AutoNation and Sonic are making such a significant investment in the space," Thompson added. "I just think the old ways are going to move, and the dealers that are stuck in the old ways are going to be the ones that are left behind and forced to come along for the ride."