SIXT lands at Pittsburgh & Toronto airports with more rental locations coming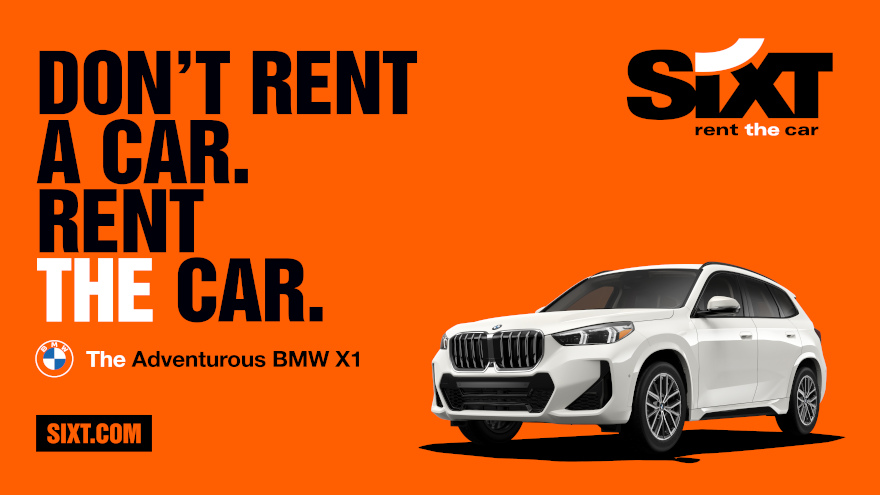 SIXT USA now is renting high-line vehicles at two more major airport locations.
On Tuesday, SIXT opened at Pittsburgh International Airport as well as Canada's largest hub, Toronto Pearson International Airport.
These openings follow a series of several new locations in the U.S. last year, including Vail's Eagle County Regional Airport, Charlotte Douglas International Airport and Baltimore/Washington International Thurgood Marshall Airport, with a new branch opening in Ronald Reagan Washington National Airport later this spring.
"As travel continues to pick up and consumers seek out new destinations, we are thrilled to continue expanding SIXT's presence and offer our premium rental experience to travelers across North America. The opening of Pittsburgh complements our branch network along the heavily traveled Northeast Coast corridor," SIXT USA chief executive officer Tom Kennedy said.
"From Pittsburgh to Toronto, whether traveling for business or pleasure, we are aiming to provide a premium rental experience to our customers," Kennedy continued.
Only 12 years after SIXT expanded its business to the U.S., the country is now the company's largest individual market.
SIXT now operates 100 rental stations in 22 states and has approximately 1,200 employees.
SIXT plans to continue its expansion and bring its premium product and customer service to travelers throughout North America.
SIXT's current brand campaign which launched in December shows how SIXT is challenging the "a" in the "Rent-A-Car" category by being the first "Rent THE Car" brand.
"The ads demonstrate how SIXT is different: Exciting its customers with a first-class rental experience and offering a large premium fleet," the company said.
And speaking of that fleet, how SIXT handles remarketing will part of the conversations during the Auto Intel Summit and NRS Spring Summit, which are scheduled for April 18-20 in Raleigh, N.C.
Bob Upton, who is senior vice president of remarketing and retail in the U.S. for SIXT will be part of a panel discussion with other consignors to wrap up one of the day's activities.
To see the complete agenda and to register, go to www.autointelsummit.com.