SmartAuction Listings Now Integrated into Auction Genius Dashboard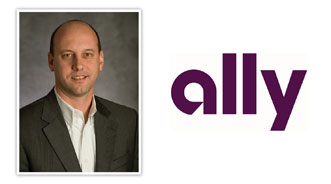 DETROIT -
SmartAuction, Ally Financial's online used vehicle auction, announced an agreement today with vAuto's Auction Genius, a Web-based auction software solution for dealers.
The agreement provides registered SmartAuction dealers with a window to SmartAuction's vehicle listings in the Auction Genius dashboard.
Featuring a simple combined screen view, dealers using Auction Genius can quickly evaluate more vehicles in less time and participate in more auctions. The technology can offer users complete vehicle condition, history and book value reports in a single, efficiency-focused, easy-to-use display.
It incorporates both local auction and vehicle specific information to help dealers make smarter buying decisions.
Registered SmartAuction dealers who use Auction Genius can view inventory posted on SmartAuction beginning today.
"Our customers have told us that they value the unique suite of tools Auction Genius provides them," said Steve Kapusta, vice president of SmartAuction, who made the announcement during the National Remarketing Conference, the last of three industry events that are part of Used Car Week.
"As our industry begins to return to normal used-vehicle inventory levels, SmartAuction and Auction Genius are hitting the accelerator to find new ways of providing value and making it easier than ever for dealers to find the right vehicles for their market," Kapusta continued.
Todd Kinzle, co-founder and director of operations for Auction Genius, added, "The agreement with SmartAuction advances our mission to help dealers acquire more used vehicles in less time.
"Our platform now includes all of the 'Big 3' wholesale auction providers — ADESA, Manheim and SmartAuction — that dealers rely on to source used vehicles," Kinzle went on to say.
As Used Car Week rolls on from Scottsdale, Ariz., catch up on the events through Auto Remarketing's coverage, including keynote recaps and photo galleries, available here.