Sonic: SIMS Can Help Push Monthly Per-Store Used Sales to New Heights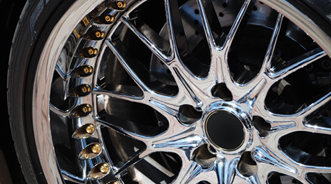 CHARLOTTE, N.C. -
Sonic Automotive finished rolling out its Sonic Inventory Management System this month and believes that once the company is fully acclimated to using the centralized inventory management tool, monthly per-store used unit sales can eclipse 100, eventually beating the 150 mark.
SIMS "centralizes 100 percent of our pre-owned inventory management, from appraisals to pricing to buying and, shortly, even selling at auctions," explained Jeff Dyke, Sonic's executive vice president of operations, during Wednesday's conference call to discuss fourth-quarter and full-year 2012 results.
"We believe we can surpass the 100-unit-volume per-store goal that we set for ourselves as a company in the back half of this year as our team settles into the use of SIMS," Dyke said. "And then once we hit that level, we believe we can move to the 150-unit per-store mark as SIMS and its inventory management capabilities become more stable within our culture."
In the most recently completed quarter, Sonic reached 80 used retail sales per store per month, compared to 75 in the same period of 2011. For the full-year, it was selling 86 retail used cars per store per month, up from 80.
Its used-to-new ratio in the fourth quarter was 0.7-to-1.
During the Q&A portion of the call, Dyke was asked about the 150 per-store/per-month target, and whether the goal was to sell more used cars per dealer than new or if this was more of a long-term goal when the new-vehicle SAAR was in the 16 million ballpark, making the ratio more akin to 1-to-1.
"We should be selling more used than new anyway. There are 45 million used cars sold in America each year, and there are 15 million new cars. So, it's just a huge opportunity; there is plenty of business out there," Dyke said. "It took five, six, seven years to get our house in order, just to (be) approaching the 100 unit mark. And I know we can do a lot more. Centralizing our inventory management, this was a big change for our company."
To illustrate this, Dyke emphasized that "every single car in this company" is appraised and priced centrally out of its headquarters in Charlotte, N.C.
And there's been some benefits, he said. The appraisal ratio has climbed, going from around 4-out-of-10 to nearly 6-out-of-10. That can leads to more trades, and thus potentially more used-sales volume.
"We're doing a much much better job; that's just going to allow us to trade for more cars. We sell everything we trade for, so our volume is naturally going to go up," Dyke said.
"And we've got stores that have gone from selling 50 to 60 a month a few years back, to now selling 250 to 300 a month," he added. "There's just a lot of upside opportunity there; we should be selling more used than new, and that's what you're going to see here at this company."
In the same line of questions, Dyke would later touch on the sourcing strategies Sonic plans on using to achieve such a higher used-to-new sales ratio.
"You're going to see us trade for more cars; that's going to help. The consumer is going to bring Sonic Automotive stores more cars because we're putting the right money in the car, and then we'll source more cars from auctions."
In other words, as the questioner indicated, option No. 2 would mean buying a vehicle outright from a consumer even if that shopper doesn't buy another vehicle.
"You betcha," Dyke said. "Absolutely."
Editor's Note: Stay tuned to Auto Remarketing for a more in-depth look at how SIMS can benefit dealers.
Joe Overby can be reached at joverby@autoremarketing.com. Continue the conversation with Auto Remarketing on both LinkedIn and Twitter.