Spiffy gains investment from Shell's VC arm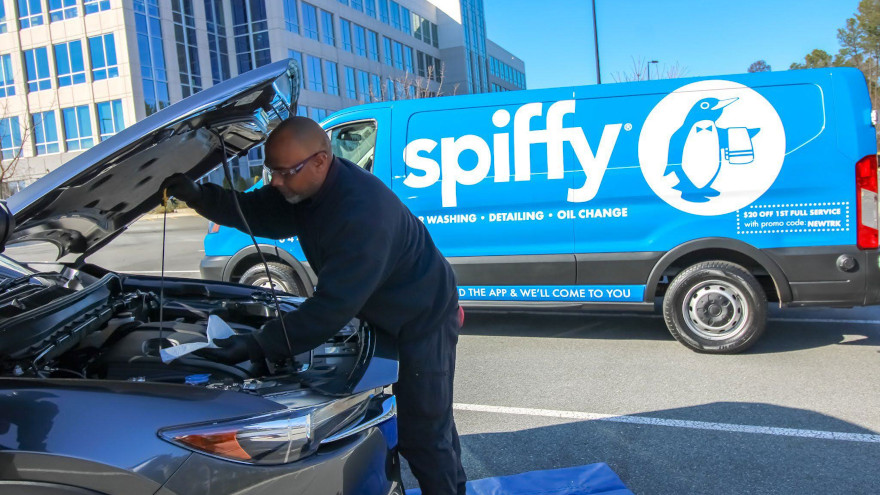 RESEARCH TRIANGLE PARK, N.C. -
Spiffy, which provides on-demand, mobile car care as well as Fleet Management as a Service (FMaaS), has landed a strategic investment from the venture capital arm of Shell.
The investment from Shell Ventures, announced Wednesday, continues a line of growth for Spiffy in 2020 that started with an expansion into the tire care business in January and the opening of a Silicon Valley office late last month.
Terms of the investment were not disclosed.
Spiffy's offering include on-demand services for fleet, office parks and residential customers in 20 cities.
"Spiffy was founded to bring a convenience-oriented and eco-friendly focus to the car wash and detail market. Over the last five years, this has expanded towards a total car care solution, covering oil change, tires, and other maintenance services," Spiffy chief executive officer Scot Wingo said in a news release. "Establishing this new partnership with Shell is pivotal as we look to expand our service offerings for existing customers and fleets as well as introduce Spiffy to new markets."
Brian Panoff, who is investment director at Shell Ventures, said part of what attracted the company to Spiffy was its experience working in new automotive models — car-sharing and ride-sharing, for example.
"We see a lot of value in the convenient and efficient services that Spiffy can offer for car owners and fleets owners alike," Panoff said in a news release. "Their experience in emerging fleet services, such as online and peer-to-peer car-sharing, ride-sharing and e-commerce auto sales aligns well with our focus on the changing nature of vehicle transportation and ownership."
The strategy for Shell Ventures is to invest, "in innovative technology companies, business models and growth plays to further the development of energy solutions and new technologies that have the potential to create substantial deployment value in Shell," according to the news release.
The investment focus includes renewable powers systems, new transport fuels, mobility solutions, oil and gas technologies and digital innovation that is applicable to the energy sector.
"We are really excited about this new relationship. Spiffy is already transitioning their oil change customers to our quality Pennzoil and Shell Rotella brand products, and we look forward to working with them to identify additional pathways for reaching fleet customers and consumers," said Jim McCormick, vice president of US Lubricants Sales for Shell, in the release.