Spotlight Shines on CPO Dealer of the Year at Used Car Week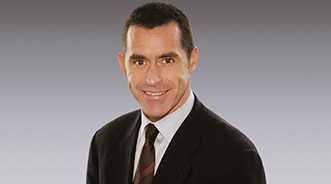 SCOTTSDALE, Ariz. -
Auto Remarketing will recognize Longo Toyota as its 2012 CPO Dealer of the Year later today during a special presentation at Used Car Week, which gets underway with the annual CPO Forum.
Paul Faletti Jr., president and chief executive officer of award sponsor NCM Associates, will present the award to Greg Penske, chairman and chief executive officer of the Penske Motor Group that includes Longo Toyota.
The El Monte, Calif., dealership is the third to have won this prestigious award. Last year's recipient was Karl Chevrolet in Ankeny, Iowa, and Paragon Honda/Acura was named the inaugural CPO Dealer of the Year in 2010,
Earlier this year, Auto Remarketing caught up with Longo Toyota pre-owned sales director Will Amiri to talk about what makes this store so successful in CPO.
In explaining the store's certified strides, Amiri emphasized that a knowledgeable and experienced staff on the used-car side has been one of many keys.
He also gave credit to Penske, noting that "it starts with Greg Penske, our owner, because he wants to be No. 1."
Longo Toyota also takes special care to ensure its customers are happy.
Like most of his peers at Longo Toyota, English isn't the only language that Amiri can speak. The dealership's pre-owned sales director also speaks Farsi and a bit of Spanish.
Amiri's trio represents just some of the multitudes of languages and dialects spoken by the team at Longo, whose background also includes a wide array of nationalities.
"Having a diverse staff has been a huge part of our success. The majority of our guests are from all over the world, and English is not their native language. Having someone here who can speak their language or dialect puts them at ease," explained Amiri.
"There tends to be a greater trust that is built between our sales associates and our guests. In turn, they establish a rapport which makes their buying experience even better and generates repeat business," he added.
It's this approach to the customer relationship that sets Longo apart from other dealers and has helped push its success, says Toyota's Mia Phillips, who is the retail sales and operations manager for TCUV/TRAC.
"One thing that separates Longo from other dealers is their customer approach. At Longo, customers are to be referred to as guests," Phillips told Auto Remarketing for a story in the Oct. 15 print edition of the publication. "The Longo philosophy is to treat customers as if they are guests in the 'Longo home.'
"Guests in your home are treated with respect, encouraged to relax and provided with time to socialize with their hosts. Longo manages to recreate this atmosphere in a retail environment."
She continued: "As a result, their guests are comfortable enough to engage in conversation with sales consultants versus engaging in negotiations and, ultimately, more at ease buying a vehicle from a 'friend.' Longo has employed this philosophy since the day the dealership opened, and I believe that much of their success is due to Longo's customers and employees 'buy-in' of this way of doing business."