Stellantis brings its SPOTiCAR used-vehicle program to the US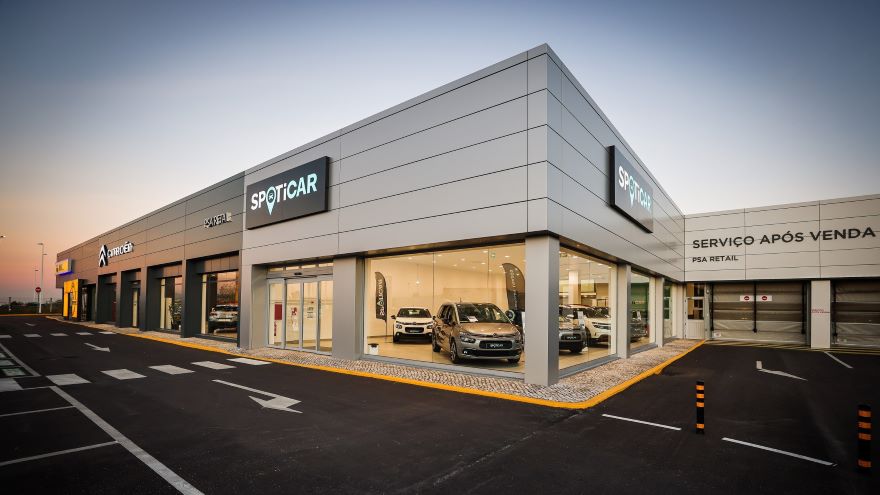 After a successful four-year run in Europe, SPOTiCAR is coming to America.
Stellantis, manufacturer of Chrysler, Dodge, Fiat, Jeep and Ram, among other brands, said on Thursday it is expanding its SPOTiCAR used car program into the U.S.
Launched in 11 European countries in 2019, SPOTiCAR offers manufacturer-certified used vehicles available for sale that Stellantis said are "selected, appraised and prepared by specialists."
It includes a broad range of services, including individual purchasing experiences for customers and businesses, supported by a digital offering and specialized dealerships.
"SPOTiCAR arrives in the U.S. at a time of rapid change in the fast-growing, extremely competitive and highly digitalized global used-car market," said Stellantis head of U.S. sales Jeff Kommor said. "The program is designed to create a stress-free experience for customers in search of a pre-owned vehicle.
"Buyers can search for the Stellantis brand vehicle of their choice through our designated SPOTiCAR website and easily determine where to locate the one nearest to them before making their final purchase online or directly at the dealership."
The company said SPOTiCAR vehicles go through comprehensive multi-point checks and offer:
A minimum three-month warranty and available extended warranty.
Three months of roadside assistance.
Vehicle history and mileage check.
Available connected-vehicle services, trials and subscriptions (if equipped).
Rental car reimbursement.
Finance options.
Manufacturer retail experience.
Professional advice and support.
Consumers can buy and sell pre-owned vehicles on SPOTiCAR.com by entering their ZIP code. The system will populate with all available vehicles within that area.
In the U.S. market, SPOTiCAR will offer vehicles from Alfa Romeo, Chrysler, Dodge, Fiat, Jeep, Ram and Wagoneer through participating dealers across Stellantis' 2,600-plus dealer network.
AGI to help Stellantis dealers' electrification efforts
Stellantis has selected national contractor firm AGI to help its dealers install electric vehicle chargers as the supply and demand for EVs grows.
In a news release, the automaker said AGI will provide "turnkey infrastructure solutions" for dealers' electrification efforts and all aspects required to build out electric vehicle supply equipment (EVSE) for charging.
The company added that AGI's electrical engineering, project management, fabrication and maintenance capabilities will provide an additional significant resource for Stellantis dealers to accelerate their EV readiness.
"Stellantis is in full execution mode with an electrification strategy designed specifically to address the needs of our dealership network," head of U.S. sales Jeff Kommor said. "We are working lockstep with our national dealer council to develop and support their long-term plans during this industry-changing transition.
"From business operations and inventory management to service centers and employee culture, our goal is to work directly with our dealers to best prepare for, be successful in, and address any challenges they might face as the automotive industry continues to move toward electrification."
Stellantis said the agreement with AGI will help fulfill its Dare Forward 2030 strategy to achieve 50% battery-electric vehicle sales by the end of this decade.
"With the push toward electrification, having the right electric vehicle supply equipment for charging, installed in the optimal location and with continuous uptime and in clean, proper working order is critical to delivering this overall experience," said Dave Clower, senior vice president and general manager of AGI's electrical lighting and maintenance division.
"AGI has been helping our customers build out EV charging capabilities for nearly a decade, and as one of the leading EVSE providers in the nation we are excited to expand our relationship with Stellantis dealers."
Stellantis is one of seven automakers creating a joint venture to accelerate the transition to electric vehicles in North America by making EV charging more convenient, accessible and reliable.