Super Dispatch launches video podcast for auto transport industry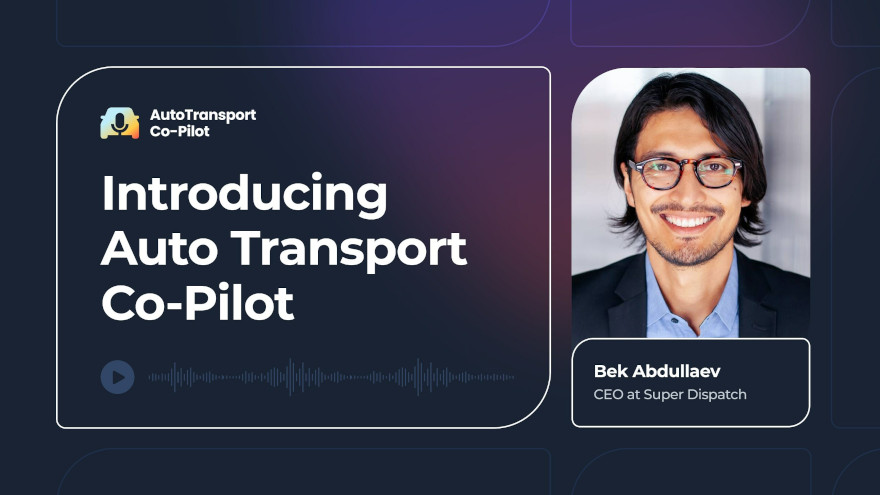 Car-shipping platform Super Dispatch said Tuesday it has launched a video podcast that focuses specifically on the auto transport industry.
Leading the monthly "Auto Transport Co-Pilot" show each month will be Super Dispatch founder and CEO Bek Abdullayev.
The episodes will hone in on industry insights and challenges through conversations with shippers, brokers, carriers and others in the auto transport industry.
"Auto Transport Co-Pilot is an attempt to start a conversation and build a community. The auto transport industry is a key pillar of the automotive world, deserving of the spotlight," Abdullayev said in a news release.
"We want to highlight the movers and shakers, but especially the hard workers that make this industry what it is — and we'll do it all from the perspective of a co-pilot who is right there next to you for every mile."
One of the upcoming featured guests is Sean Llorente of Expedited Freight. In the news release, Llorente said, "I've been hauling cars with a truck all my adult life. It's what I do. Now, I'm pushing the boundaries as a business owner while scaling my business in auto transport. By sharing my journey, the hope is that others in the business can learn from my experience."
To learn more and watch the video podcast, visit https://superdispatch.com/copilot/.
Abdullayev was a guest on the Auto Remarketing Podcast earlier this year. His conversation with Cherokee Media Group senior editor Joe Overby can be found below.