TD Bank Group to Purchase and Rename Chrysler Financial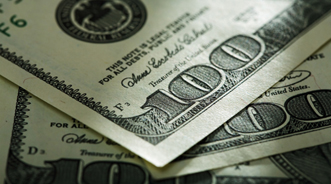 TORONTO -
TD Bank Group announced this morning that it is acquiring Chrysler Financial for cash consideration of about $6.3 billion. This purchase includes net assets of $5.9 billion and about $400 million in goodwill.
Offering early details about what this deal will entail for Chrysler Financial, TD Bank Group revealed the financial company will be renamed and rebranded under the TD logo by spring of next year. Furthermore, the company will focus on the prime market. It is expected to be headquartered in Toronto with its current chief executive officer remaining at the helm of Chrysler Financial.
TD and Cerberus Capital Management have been working on this deal for some time, according to reports. Earlier this month, based on a story from Bloomberg, SubPrime Auto Finance News reported that a transaction was likely to come to pass.
After GMAC was tapped to serve as Chrysler dealers' primary preferred lender once it gained bank status and bailout funds from the government, Chrysler Financial was left to fend for itself. It found renewed capital and support thanks to this deal, which will allow the company to renew originations and potentially support its dealer insurance and capitalization divisions.
Under the terms of the agreement, TD Bank, a subsidiary of TD, which calls itself "America's Most Convenient Bank," will acquire Chrysler Financial in the U.S. and TD Bank Group will purchase Chrysler Financial in Canada.
TD said it does not intend to issue common equity in connection with the deal.
The acquisition will give TD all of Chrysler Financial's processes and technology as well as its existing portfolio of retail assets on both sides of the border.
Once this transaction is concluded and combined with TD's current platforms in the U.S. and Canada, officials said it will be positioned as a top five bank-owned auto lender in North America.
"This transaction represents a unique opportunity to purchase a great organic growth platform at an attractive price," explained Ed Clark, group president and CEO of TD. "Chrysler Financial is a well-run business with the capacity for significantly higher returns over the next several years. This acquisition will allow us to leverage our lending expertise and financial strength to expand our presence in a large North American market with tremendous potential upside."
He went on to say, "Because we're well-capitalized and a leading deposit franchise, we've been looking for opportunities to accelerate the growth of our loan book. This acquisition gives us that opportunity and also diversifies our lending portfolio."
Thanks to the deal, TD will gain a platform for asset generation in the North American auto lending market, which can help enable it to significantly grow its consumer loan portfolio. In addition to the existing dealer relationships that TD has in Canada and the U.S., Chrysler Financial's dealer clients serve about 1 million customers, according to officials.
TD expects that the Chrysler Financial business could generate a return on invested capital of about 20 percent in three to four years once it is operating at a steady run rate for target originations.
With about 1,850 employees in Canada and the U.S., Chrysler Financial has more than 45 years of operating experience in the consumer and commercial auto financing market, TD highlighted.
The company went on to call Chrysler Financial "one of the largest auto financing firms in North America, with a strong service culture."
"In the U.S., the automotive finance industry is the second largest non-mortgage consumer asset class after credit cards. It comprises about $650–$700 billion in outstanding receivables and $350–$400 billion in annual originations on a normalized basis. Chrysler Financial plans to focus on the prime market," the company revealed in its statement.
"Joining forces with TD will benefit both our customers and our dealer network," noted Tom Gilman, CEO of Chrysler Financial. "Under Cerberus's ownership, Chrysler Financial has preserved its technology platform, retained top talent and maintained key capabilities. The transaction positions us for future growth with the financial strength of TD, one of the soundest, best capitalized and best-managed banks in the world."
Officials expect the transaction to close in the second quarter of TD's fiscal 2011, pending regulatory approvals and satisfaction of other customary closing conditions, of course.
Following the completion, Chrysler Financial will continue to operate as a North American business overseen by Gilman and headquartered in Toronto.
In its statement, the company revealed it expects to rebrand Chrysler Financial under TD by spring 2011.
"This transaction with TD is the right next step for the future of these businesses, their employees and customers," said Mark Neporent, senior managing director and chief operating officer of Cerberus. "It ensures that the acquired businesses will be a part of a strong and well-capitalized financial institution, which will help create sustainable jobs."
He also said, "This transaction takes our auto finance business to a new level and gives us access to a North American platform, top talent and systems and technology capable of processing over 2 million credit applications per year. The Chrysler Financial management team and sales force have a proven track record and extensive industry experience and will complement our existing lending expertise."
Finally, officials reported that the transaction is expected to have a Tier 1 capital impact on closing of approximately 55–60 basis points on a pro forma basis at TD's last year-end. The deal is expected to be neutral for earnings in 2011 on an adjusted basis and will add approximately $100 million in adjusted earnings in 2012, which is the first full year of operations.