Tesla owners lead adoption of Reviver digital license plate in California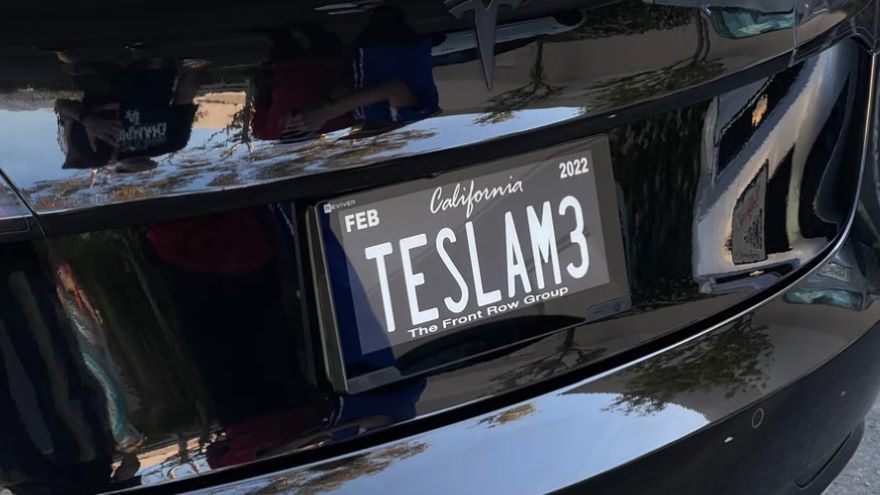 More than 4,000 Tesla drivers in California are using an electronic license plate on their vehicle, according to the creator of the RPlate digital license plate.
Reviver, a technology company that developed the RPlate technology, said Tesla is the No. 1 vehicle brand among users of the digital plate.
"Tesla is a truly iconic brand at the leading edge of automotive design," Reviver founder and chief strategy officer Neville Boston said in a news release. "We are very proud that such astute car owners and lovers have selected the RPlate for their ride.
"Their dedication to technological advancements aligns seamlessly with our mission to transform the automotive industry through cutting-edge digital solutions."
In a news release, the company praised Tesla as "one of the world's most innovative automakers" and a leader of the "electric vehicle revolution," and said the RPlate can "elevate their driving experience to new heights, blending state-of-the-art technology with exceptional design and performance."
Reviver said its digital license plate is a connected vehicle platform that not only replaces traditional static metal plates with digital displays and allows visual personalization of the display with custom messaging, but also includes location tracking, registration renewal via mobile app, alerts when the vehicle has been moved, tamper-proof mounting and anti-theft features.