Texas dealer already seeing service-drive efficiencies from Dealerware-Tekion integration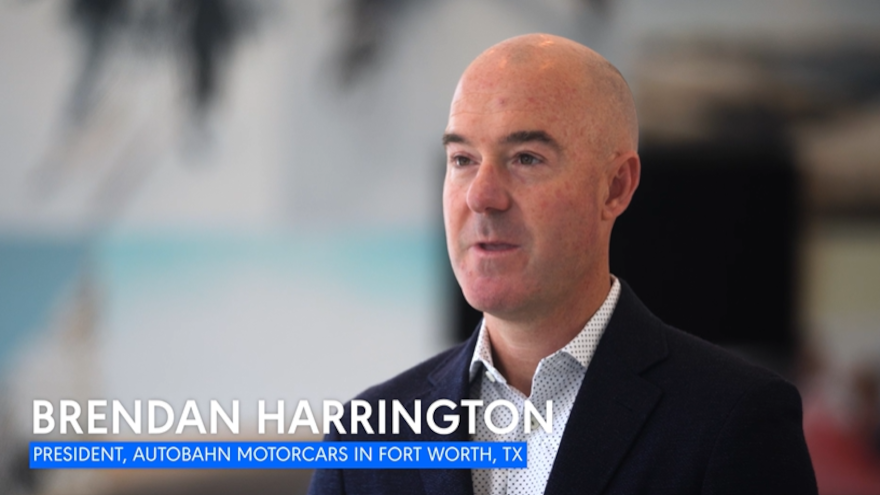 While service drive activity currently is on a downward trend, Dealerware and Tekion recently integrated their tools to help dealership service departments and boost customer satisfaction.
Brendan Harrington, president of Autobahn Motorcars in Fort Worth, Texas, is already seeing what the integration can do.
"The Tekion and Dealerware integration makes us more efficient," he said in a news release from Dealerware. "We're not logging into different systems, we're not keeping track of paper contracts, and if a customer needs a loaner vehicle, it only takes an extra minute or minute and a half to get a car and do a quick walkaround — their information is pre-populated on a contract we can text to them."
As Harrington mentioned, the integration of Dealerware and Tekion is designed to simplify the overall service scheduling experience, including loaner vehicle reservations, to save customers and service department employees time at check-in.
The Tekion and Dealerware partnership uses Dealerware API to automate the flow of customer information between Tekion DMS and Dealerware's courtesy loaner management platform.
That automation has helped Harrington in his mission to continue transforming customer experiences.
"Integrations like this are so needed as the fixed operations world goes fully digital," Harrington said. "We now do a 100% paperless contract. Our customers are doing the whole check-in and loaner pickup process in under two minutes, and we can seamlessly charge our customers for gas usage, tolls or excess time, all with no awkward confrontation between our team and the customer."
Mark Halsell is director of strategic partnerships at Dealerware.
"There are thousands of businesses working to make service departments faster, but more software doesn't always equal more speed," Halsell said. "Partnerships like this one prove that a shared dedication to simplifying and integrating the various dealership software platforms has a positive impact for dealerships, and especially for their customers."
George Kang is senior vice president of delivery and integrations at Tekion.
"We're happy to offer this integration alongside Dealerware to our dealer partners," Kang said. "Tekion is always looking for opportunities to partner with technology providers who are focused on improving efficiency and customer experience."