Top 10 Most Affordable & Expensive Cities to Buy Used Vehicles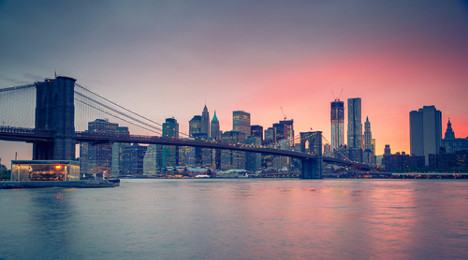 CAMBRIDGE, Mass. -
The analysts at CarGurus announced last last week the list of U.S. cities with the highest and lowest used-car prices. An East/West trend emerged from the study, with the top-10 most affordable cities being near the East Coast, and the most expensive spread westward.
Miami tops the list of most affordable cities to purchase a used vehicle, followed by Cleveland and New York City. On the opposite end of the spectrum, Fresno, Calif., ranked the highest amongst the most expensive cities, chased by Seattle and El Paso, Texas.
According to the CarGurus analysts, the price differences are significant; a vehicle sold in Miami, which averages prices 8.02 percent cheaper than the national average, could be found for sale in Fresno, Calif. for 16 percent more, or 7.85 percent higher than the national average.
This brings a few considerations to mind for customers and dealers alike: where are the best places to buy and sell vehicles? When known, the trends have the potential to help maximize the return on investment for everyone involved.
The CarGurus.com website currently allows shoppers to browse its free listings to view and compare vehicles from their local market as well as from 139 separate metropolitan and rural locales throughout the U.S.
The below lists were compiled using the Instant Market Value of over 4 million used-vehicle listings. For the complete list of city rankings, click here.
For the 2013 list, click here.
CarGurus' Top 10 Most Affordable Cities to Buy a Used Car
Miami
Cleveland
New York City
Stamford, Conn.
Akron, Ohio
Detroit
Hartford, Conn.
Providence, R.I
Boston
Worcester, Mass.
CarGurus' Top 10 Most Expensive Cities to Buy a Used Car
Fresno, Calif.
Seattle
El Paso, Texas
Albuquerque, N.M.
Jackson, Miss.
Bakersfield, Calif.
Reno, Nev.
Little Rock, Ark.
Mobile, Ala.
Wichita, Kan.