Top 20 fastest-selling used models in July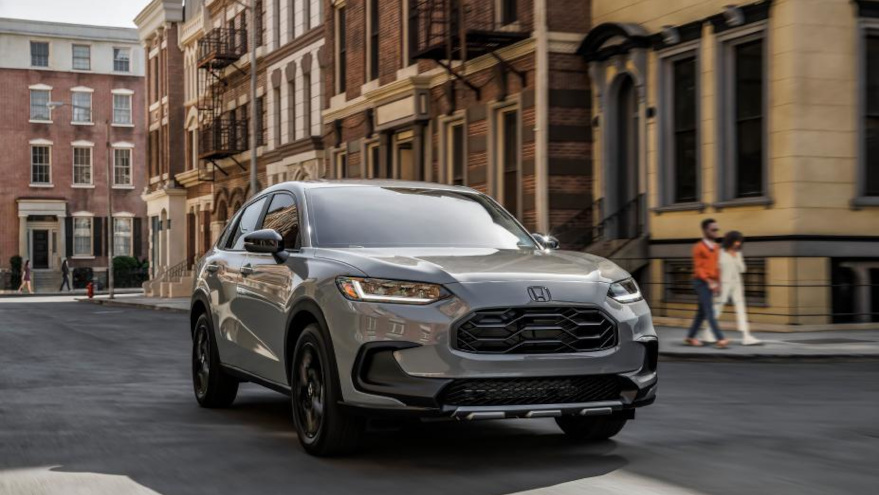 Analysts at iSeeCars.com spotted an intriguing convergence of trends when looking at how the used-vehicle retail sales market unfolded in July.
First, overall used sales in July were 6.1% faster year-over-year, according to the company's new study. But the 20 used models that turned fastest on average based on July data had been available for sale an extra eight days – 26% longer – than a year earlier.
"It's interesting that used cars overall are selling 6.1 percent faster than a year ago, but the most popular models are selling 26 percent slower," iSeeCars executive analyst Karl Brauer said. "This suggests consumers are considering a wider range of used cars and seeking the best value wherever they can find it. Essentially, the strong grip previously held by popular used models is loosening."
The iSeeCars.com study also shared a rundown of those 20 most popular models. Here they are along with the average days they spent in the market, according to iSeeCars.com:
1. Honda HR-V: 34.4
2. Acura ILX: 35.3
3. Toyota Highlander Hybrid: 36.6
4. Acura RDX: 36.8
5. Hyundai Venue: 38.0
6. Honda Insight: 38.3
7. Honda CR-V: 38.5
8. Honda Civic: 38.8
9. Toyota C-HR: 38.9
10. Toyota Sienna (hybrid): 39.1
11. Toyota Tundra: 39.1
12. GMC Yukon: 39.4
13. Kia Telluride: 39.7
14. Acura TLX: 39.8
15. Honda Pilot: 39.9
16: Chevrolet Corvette: 39.9
17. Acura MDX: 40.4
18. Honda Accord: 40.5
19. Cadillac Escalade ESV: 40.5
20. Toyota 4Runner: 40.7
On the new-car side, the iSeeCars study showed new models are selling 29.2% slower. Brauer explained why, pointing back to the used department.
"Used-car prices were initially driven up by a lack of new-car inventory," Brauer said. "Now there are plenty of new cars on dealer lots, but consumers aren't rushing out to buy them. The new-car average time to sale is down by more than 25 percent even as used cars are selling 6.1 percent faster. This shows buyers are continuing to seek value in the used car market — despite a wide range of new-car options."
One other interesting segment of the latest study by iSeeCars.com is the slowing pace of electric-vehicle sales, which analysts said "have slowed to a crawl."
According to iSeeCars, new EVs have gone from retailing in an average of 25.2 days to delivery to 50 days over the past year.
The spiff to get a used EV to roll over the curb might be even more robust, since iSeeCars has noticed a 120% increase in the average time a used EV has been available for sale, jumping from 26.4 days to 57.8 days.
"The good news for electric vehicle buyers is that EVs are both cheaper and harder to sell in 2023, putting pressure on automakers and dealers to move them in a market that appears to have lost interest," Brauer said. "Both new and used EVs are taking more than 50 days to sell on average, meaning it takes more than twice as long for dealers to find EV buyers compared to a year ago."