Trucks dominate Autotrader's lists of summer's hottest new and used vehicles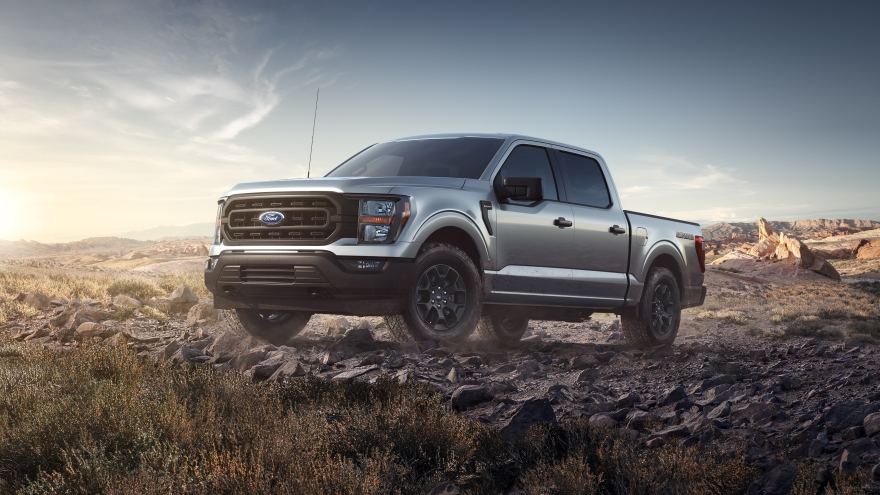 In the scorching summer of 2023, maybe the only thing as hot as the weather was interest in pickup trucks.
Trucks dominated Autotrader's lists of the Hottest New and Used Cars of Summer 2023, taking eight of the top 10 spots on the new car list and seven of the top 10 among used vehicles.
Autotrader executive editor Brian Moody said the list was compiled using Autotrader search data to find the vehicles that received the most traffic in June and July. The lists are presented in order of the number of searches.
Not surprisingly, at the top of both the new and used lists is the Ford F-150 pickup, which has been America's best-selling vehicle for the past four decades. Ford's larger F-250 pickup ranked fourth on both lists.
The new list also includes two SUVs – the Jeep Wrangler and Ford Bronco – while the used list surprisingly has two sports cars, Chevrolet's Corvette and Ford's Mustang.
"The list reveals what shoppers are considering and points out the hot cars that are in high demand," Moody said. "This is helpful information for car shoppers to know before securing a deal. "
Moody said Autotrader added the list of used vehicles this year to keep up with changes in the market.
"Because of the wacky way the automotive business has been running in recent years, used cars can be almost as challenging to find and buy as new cars," he said.
Autotrader's Hottest New Cars of Summer 2023
2023 Ford F-150
2023 Chevrolet Silverado 1500
2023 Ram 1500
2023 Ford F-250
2023 GMC Sierra 1500
2023 Jeep Wrangler
2023 Ford Bronco
2023 Toyota Tacoma
2023 Chevrolet Silverado 2500 HD
2023 Toyota Tundra
Autotrader's Hottest Used Cars of Summer 2023
Ford F-150
Jeep Wrangler
Chevrolet Silverado 1500
Ford F-250
Chevrolet Corvette
Toyota Tacoma
Ford Mustang
Ram 1500
GMC Sierra 1500
Toyota Tundra
More information about those vehicles is available at autotrader.com/best-cars/popular-cars-for-summer.
Last week, iSeeCars.com came up with a very different list when it released its study of fastest-selling cars in July.
Only two of the vehicles on Autotrader's lists were among iSeeCars' top 20 for new or used cars – the Tundra, which ranked 11th among used vehicles with an average of 39.1 days on the market, and the Corvette, 16th on the used list at 39.9 days.
The used car list was headed by the Honda HR-V at 34.4 days. The study found the fastest-selling new car to be the Toyota Grand Highlander Hybrid, which on average lasted a mere 9.2 on the lot.