Untapped potential in vehicle trade-ins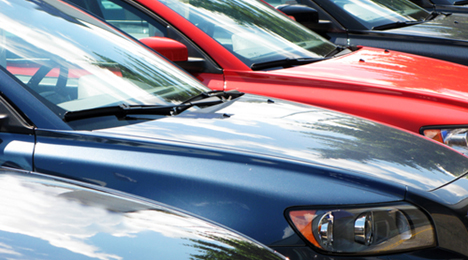 CARY, N.C. -
Recent data suggests that there may be a good bit of untapped potential for the car business to make some headway with trade-ins.
And that could start with educating the public.
Half of the respondents in a recent CarMax consumer survey said they had a firm grasp on how much their trade-in was worth. But more than a third (35 percent) said they were not sure or they were completely clueless.
Not to mention, less than a fifth were aware that 100,000 is the maximum ideal mileage for trade-ins, according to the survey.
The data also showed that two-fifths of respondents incorrectly believe that an 11-year-old car would typically get the same offer for trade as a 10-year-old ride.
"According to CarMax and industry data, the cutoff between 10-year-old and 11-year-old vehicles can be substantial in affecting the offer they will receive when selling their car. More men than women were confused when it came to knowing this important trade-in fact (47 percent compared to 33 percent)," a news release on the CarMax survey said.
While CarMax's survey and advice was largely consumer-facing, it sheds some light on the opportunities dealers and others have to educate shoppers about trade-ins.
And dealers may actually benefit by putting more emphasis on trades in the first place.
In an AIADA AutoTalk webinar earlier this month, automotive consultant Mike Rossman — formerly a vice president with AutoNation — urged dealers to be more aggressive with potential trade-ins and keep more trades.
"That's really going to help drive our new-car business as well as our used-car business," Rossman said.
Rossman and Bob Grill, a senior partner and development manager at Carfax, were discussing ways dealers can reduce risk during depreciation in the used-car market.
In addition to not being so dependent on 1- to 2-year-old units, shoring up their inventory of lower-price cars and diversifying the product mix, Rossman and Grill advised dealers to ramp up trade-ins.
"Certainly near and dear to my heart is to be aggressive on those trades," Grill said.
After all, if you take in a trade, "(it) means you sold a car," he said.
"Your salesmen are making a living, everyone is making a living, so if there's ever a time to do it, now's the time to step up on the trades," Grill said.
Especially, Rossman said, if the potential trade-in is one that your dealership sold as a new car, because you likely have the service history.
"So, they're worth more to you and they're worth more to the buyer," Rossman said, "when you've got a story to tell on those cars."
Rossman added that taking more trades can also provide a shot in the arm for internal profit opportunities at a dealership when new-car sales decline.